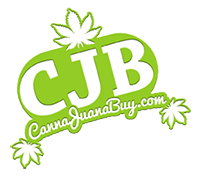 When we brought this product line to CJB, I immediately wanted one for my dad, that's how cool these pipes are
Denver, Colorado (PRWEB) February 05, 2014
"CannaJuanaBuy's partnership with Dooly Designs is really exciting," says Megan Greene, Director of Acquisitions for The Marijuana Company (TMC) and CannaJuanaBuy.com (CJB). "The ability to have such a unique product line, made with such care and attention to detail, proves that cannabis accessories can be works of art."
Dooly Designs products are carefully handcrafted using woods that are considered rare or exotic, such as antler and bamboo. The combination of materials, colors, textures and unique designs make Dooly Designs a great addition to any collection.
"When we brought this product line to CJB, I immediately wanted one for my dad, that's how cool these pipes are," says Steve Bederman, CEO of TMC and CJB.
CJB is featuring Dooly Designs Piedmont Pipe and offering free shipping to anyone who purchases this week only.
Want your own one-of-a-kind piedmont pipe? Visit http://www.CannaJuanaBuy.com for the latest deals on Dooly Design products.
About CannaJuanaBuy.com:
CannaJuanaBuy.com distributes ancillary products and services for the cannabis industry. Whether you're a grower, producer, dispensary owner or retail customer CannaJuanaBuy.com is a leading source for all things cannabis. Call us at 855-840-0862 or visit us online at http://www.CannaJuanaBuy.com.