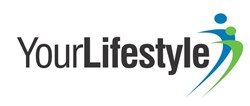 "Ezigest Pet has been specially formulated using digestive enzymes and other natural ingredients for your dog"
Gatwick, Surrey (PRWEB UK) 5 February 2014
Canine nutritionists have accused major pet food manufacturers of selling processed dog food with ingredients that are unfit for human consumption. Knowing that there is a connection between human health and diet, the same principle applies to dogs, reports the Daily Mail on 27th January 2014. It is stated that a dog's diet should resemble one of the grey wolf in the wild; both these animals have identical digestive systems (http://www.dailymail.co.uk/news/article-2546512/How-pet-food-killing-dog-feeding-parsnips-yoghurt.html).
The appalling discovery continues because the cooked meat contains a lot of grain. It is the process of cooking the meat, which kills the important enzymes that are responsible for the essential metabolic processes. Therefore, processed dog food has the same effect on dogs as junk food has on humans.
Kibble or dry dog food mostly contains corn and ground meat that has been heated in very high temperature and turned into a grey mulch. This is then sprayed with fat to make it appetising to dogs. Owners unknowingly feeding dogs these products results in dogs becoming hyperactive, lethargic or irritable. However, dogs on a natural diet filled with raw food are not only expected to live longer, but also smell nicer and produce less waste matter.
Your Lifestyle advocate the use of nutrition and food based supplements to aid wellness, and comment on their new range of Pet based products. "We strongly believe that diet and nutrition is key to wellness in humans and believe this also to be true with our pets."
YourLifestyle Products Ltd has formulated a range of unique products designed for dogs. Knowing that diet can impact on health of pets, Ezigest Pet has been specially formulated using a combination of digestive enzymes and other natural ingredients for dogs. The two piece capsule contains a fresh blend of kelp, ginger and peppermint to reduce flatulence and bad breath.
Pet owners can have a healthy dog without the nasty whiffs from the breath or tail end.
For further details contact YourLifestyle Products Ltd on 0208 619 0025 or email: csuk(at)yourlifestyle(dot)com.