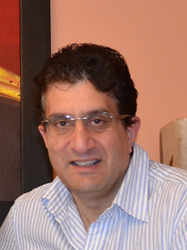 The BDA is suggesting that the reduction in student numbers should be managed extremely carefully
(PRWEB) February 05, 2014
Tariq Drabu, the leading dentist, said, "I am extremely concerned that the reduction in student numbers studying dentistry will have a negative impact on patient care in the future."
Tariq Drabu is the leading dentist, and owner of the successful Langley Dental Practice in Middleton, Manchester. He is also the renowned Clinical Lead Dentist for the Oral Surgery Clinical Assessment and Treatment Services for NHS Heywood Middleton and Rochdale.
Tariq Drabu was speaking recently about the proposed reduction in student numbers for courses in dentistry. The number of places available to study dentistry in England is set to be significantly reduced from September this year.
He was speaking in reference to an article published by the Denistry website. The article, which discusses the British Dental Association's concerns about the planned drop in student places, can be read here.
After over twenty-five years of dedicated service to British dentistry, Tariq Drabu is well aware of the need for a constant supply of highly qualified young dentists. He said, "We need to ensure we have the right level of qualified dentists graduating each year. If we do not, I believe the patients will suffer. The attempt to make financial savings by reducing student places will be paid for in the future. This is a serious situation that could prove highly detrimental to the dental profession and patient care. There is also the issue of around 50% of the current dental intake being female. Many of them will not end up working full time in the long term."
The article points out that the BDA is also warning that a reduction in student numbers could have a serious impact on patient care. Tariq Drabu continued by saying, "The BDA is suggesting that the reduction in student numbers should be managed extremely carefully. With cuts of up to 10% expected, starting in September this year, it is essential that care is taken that educational institutions and dental schools are monitored carefully. The planned reduction is not an ideal situation so it must be handled with care. While I understand the need to make savings and cope with ever decreasing educational budgets, as a teacher of postgraduate students, I can also appreciate the situation from the students' point of view. And I worry that this reduction in students will seriously impact dental care for future generations."
Tariq Drabu continued, saying, "I understand that the reports from Health Education England and the Centre for Workforce Intelligence have predicted an oversupply of dentists in 2040, and this is also a serious situation, however, I still feel that such drastic measures - the plans to reduce the number of qualified dentists now - is a full-hardy decision and potentially problematic for British dentistry in the future."
He closed by saying, "I also appreciate that our young students are finding it much harder to find employment, and therefore I do believe some places should be cut, but with great care and in a fair and balanced way across all institutions. The BDA also commissioned research which was published last month and it confirmed the difficulty that young people with vocational qualifications in dentistry, are finding it increasingly difficult to secure full-time work. I believe that as dental professionals, especially colleagues like myself who are teaching graduates of dentistry, should work together to closely monitor the situation and do all we can to preserve dentistry for future generations. If we don't have a steady supply of highly qualified, high-calibre dentists each year, there is a risk that British dentistry will suffer greatly."
About Dr Tariq Drabu
Tariq Drabu is a highly experienced and well known Manchester dentist and GDC registrant. He is accredited as a Specialist in Oral Surgery by the General Dental Council. Dr Tariq Drabu practices at his Langley Dental Practice in Manchester. Dr Drabu is a leading name in dentistry, with more than 25 years' experience in both general practice and hospital dentistry. Dr Tariq Drabu is also the Clinical Lead Dentist for the Oral Surgery Clinical Assessment and Treatment Services at NHS Heywood, Middleton and Rochdale. He is a specialist staff member at The UCLan Dental Clinic in Preston.