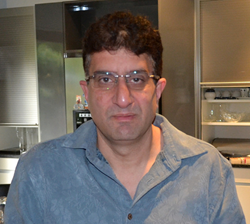 My team and I are extremely proud of the high levels of dental care each patient receives at Langley
(PRWEB) February 06, 2014
Dr Tariq Drabu is a well-known and highly respected dentist. He is the owner of the successful Langley Dental Practice in Middleton, Manchester. In addition, he is the Clinical Lead Dentist for the Oral Surgery Clinical Assessment and treatment Services for NHS Heywood Middleton and Rochdale.
He was speaking recently about the importance of speaking to patients, offering them advice, information, and recommendations, on the best methods and equipment to use to maintain good oral hygiene. He said, "My team and I believe that our role is not only to deliver dental treatments, but to support our patients in the preventative methods they should use to keep their teeth and gums healthy. Increasing numbers of practices are taking this positive, preventative approach, and I commend them for their foresight and excellent patient care. I would encourage all dentists to follow suit."
An article published recently by the Denistry website reported on this very subject. It seems that Dr Tariq Drabu is correct. The article discusses the success that a practice in Bristol has had by empowering its patients and giving them the support and information they need to take care of their teeth and gums effectively. The article can be read in full here.
Dr Tariq Drabu continued by saying, "My team and I are extremely proud of the high levels of dental care each patient receives at Langley. By ensuring patients receive the additional support, information, guidance and recommendations they need, we are helping them to take better care of their teeth. We are also empowering them to take responsibility for their own oral health. In the past, people would neglect their teeth and gums until problems arose and then they would seek the urgent help of a dentist. Today, there is a move toward preventative care, with patients keen to have regular check-ups and take an active role in caring for their teeth and gums."
Dr Tariq Drabu went on to explain why he believes some patients are more interested in their oral hygiene. He said, "The increasing popularity of cosmetic dental treatments has resulted in a rise in people who want to keep their teeth clean, white and sparkling. This is good news! Especially since the increase in interest for personal oral hygiene will significantly reduce the patients' risk of developing dental diseases and mouth cancers."
Dr Tariq Drabu closed by saying, "My team and I are determined to do all we can to give all Langley's patients the support and information they need. We have found that by simply talking to our patients they open up and are extremely receptive to receiving additional advice and guidance. Our goal is to reduce the development of serious infections, tooth decay, extractions, and gum disease. I suggest that anyone who wants to know more about good oral hygiene should ask their dentist for advice. I have no doubt that their dentist will be happy to support them by giving them the information and help they need to maintain good oral hygiene."
About Dr Tariq Drabu
Dr Tariq Drabu is a highly experienced and well known Manchester dentist and GDC registrant. He is accredited as a Specialist in Oral Surgery by the General Dental Council. Dr Tariq Drabu practices at his Langley Dental Practice in Manchester. Dr Drabu is a leading name in dentistry, with more than 25 years' experience in both general practice and hospital dentistry. Dr Tariq Drabu is also the Clinical Lead Dentist for the Oral Surgery Clinical Assessment and Treatment Services at NHS Heywood, Middleton and Rochdale. He is a specialist staff member at The UCLan Dental Clinic in Preston.