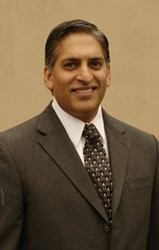 CEO of ITelagen, John O'Keefe, says, 'Dr. Rajan has been a tremendous asset to the product development of UroWorx. His experience, knowledge of systems, and passion for improving EHR is a perfect fit for ITelagen.'
Jersey City, NJ (PRWEB) February 06, 2014
ITelagen, Inc., a leading provider of healthcare IT support and system administration, announces that Dr. Ravi Rajan of Yardley, Pennsylvania will be consulting on the ongoing product development of UroWorx™ for NextGen® Ambulatory EHR.
UroWorx empowers urology practices with fully integrated technology providing software designed to accommodate the unique need of urology practices – especially smaller practices that require attention paid to clinical, business and financial performance. Dr. Rajan is working very closely with Jonathan Doughty, VP of Product Development at ITelagen, providing consultation on the development of easy-to-use diagnostic-driven templates that quickly and accurately diagnose, treat, and manage patients.
Dr. Ravi Rajan is a board certified physician who has been practicing urology in the Philadelphia area since 2000. He has a top reputation in minimally invasive procedures as he was one of the first to perform laparoscopic surgery for adrenal and kidney tumors in his local area. He has presented his research in minimally invasive cancer surgery internationally. An "outside the box" thinker, Dr. Rajan has brought innovation to his practice and his patients and he hopes to enhance EHR to improve patient outcomes. Currently he serves on several boards including Princeton Physicians Association and Forest Health Medical Center. Dr. Rajan graduated from Penn State University with Honors and then received his MD degree from Ohio State University. He was Chief Resident in Urology from 1999 to 2000 at Thomas Jefferson University in Philadelphia.
CEO of ITelagen, John O'Keefe, says, "Dr. Rajan has been a tremendous asset to the product development of UroWorx. His experience, knowledge of systems, and passion for improving EHR is a perfect fit for ITelagen."
UroWorx encompasses unique features and workflow that match the way urology providers practice medicine. Other features include: gender-specific home screen and quick click navigation for urology –specific HPIs, procedures, ROS, plans and orders. UroWorx is provided as part of a total solution that includes implementation, maintenance, hosting and support for one low monthly fee.
About ITelagen:
ITelagen® redefines Healthcare IT for medical practices by providing electronic health records (EHR) as part of an entire back-office solution that includes unlimited onsite & remote technical support for all of your staff and secure hosting of your patient data. We are more than just desktop technicians, but a complete healthcare technology team made up of CIO's, engineers, and healthcare EHR experts. With ITelagen, you can have all the benefits of your very own fully-staffed IT Department, without the expense of an in-house staff. By combining certified EHR experts with IT and hosting, ITelagen becomes the single point of contact and "One-Stop Shop for EHR®" for IT and EHR infrastructure, all for a flat monthly subscription fee. For more information, visit ITelagen on the Web at http://www.itelagen.com. Follow ITelagen on Twitter at https://twitter.com/ITELAGEN, Facebook at http://www.facebook.com/itelagen, or LinkedIn at http://www.linkedin.com/company/itelagen.
Contact:
Emile Ondrus
ITelagen, Inc.
201-239-8405
press(at)itelagen(dot)com