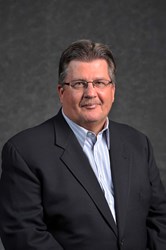 Our clients are looking for wireless solutions that are a primary connection method and not just a convenient secondary internet source.
Addison, IL (PRWEB) February 06, 2014
ITsavvy, one of the fastest growing companies of its type in the U.S., just announced that its Aerohive Networks certification level has been upgraded; allowing ITsavvy to bring an industry-leading range of Aerohive Networks wireless solutions to its clients.
ITsavvy's President and CEO, Mike Theriault, said, "We are very pleased with this new certification. Our clients are looking for wireless solutions that are a primary connection method and not just a convenient secondary internet source. Our partnership with Aerohive and this new certification level gives us a significant competitive advantage by allowing us to fully match our clients' short and long-term goals with the right wireless solution."
Aerohive Networks reduces the cost and complexity of today's networks with Cloud-enabled Wi-Fi and routing solutions for enterprises of all sizes. Aerohive's award-winning cooperative control Wi-Fi architecture, public or private Cloud-enabled network management, routing, and VPN solutions eliminate costly controllers and single points of failure. This gives ITsavvy clients mission-critical reliability with granular security and policy enforcement, and the ability to expand without limitation.
"One of the main benefits our clients have always appreciated is the technical ability of our engineers," Theriault said. "This new certification level sends the message that we are dedicated to continuous education. Staying on top of advancements is especially valuable with Aerohive because of the sheer range of solutions they offer—from basic wireless networks to extremely complex solutions. We have built our reputation on service. This means working with our clients every step of the way—from choosing the best solution to implementation and follow up."
Aerohive offers flexible, highly reliable solutions that include Cloud-managed and on-premise solutions. Their unique cooperative control architecture does not require a separate controller device for forwarding decisions. A separate controller can put a strain on the network that leads to a bottleneck or single point of failure.
Bob Reisdorf, consulting systems engineer for ITsavvy, explained, "In addition, some Cloud-managed vendors require a connection to their management center in order to perform security and forwarding decisions. With Aerohive products, the only portion of the solution that is isolated is where configuration changes are made."
ITsavvy, one of the fastest growing companies of its type in the U.S., is a recognized leader in tailored end-to-end IT product and service solutions. ITsavvy built its reputation as a value-added reseller with industry-leading product availability, design and implementation, client support and delivery speed through 46 distribution centers across the U.S. ITsavvy also has data center locations in New York, New Jersey and Florida. The company's new, user-friendly website provides hundreds of concise, leading-edge IT decision-making resources, including an e-commerce site with real-time pricing and availability. ITsavvy is headquartered in Addison, IL, with offices in Chicago's Loop; Hauppauge, NY; New York, NY; Warren, NJ; Aurora, IL; Davenport, IA; Hayward, CA; and Beavercreek, OH. Call 1-855-ITsavvy (1-855-487-2889), email: info(at)ITsavvy(dot)com, visit: http://www.ITsavvy.com.
###
Visit ITsavvy's Media Center at: http://www.ITsavvy.com/about/media-center/.
About ITsavvy http://www.ITsavvy.com/
ITsavvy was founded in 2004 by industry experts Mike Theriault and Chris Kurpeikis. The company has grown from a Midwest start-up to a national, award-winning leader in IT products and services. Mike and Chris conceived of ITsavvy after becoming convinced they could significantly outdo competitors in a number of areas including client service. By combining a comprehensive value-added reseller business with an industry-leading array of services through its Advanced Solutions Group, ITsavvy is quickly becoming the benchmark for integrated IT products and advanced solutions providers.
Media Contact: Jeanna Van Rensselar, Smart PR Communications Jeanna(at)SmartPRCommunications(dot)com /630-363-8081
"ITsavvy" is a Registered Trademark of B2B Industries LLC. All other company and product names may be trademarks of respective companies with which they are associated.