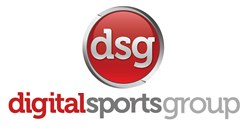 This really is a fresh new era for Formula 1 with new mechanics and new rules impacting on aerodynamics, downforce and cooling.
(PRWEB UK) 7 February 2014
New Formula 1 engine specifications and changes to regulations regarding aerodynamics provides an opportunity for new drivers and cars to start with less of a development disadvantage say DSG. The four-day pre-season testing session at Jerez, southern Spain has proved difficult for Red Bull who have struggled to solve problems as Christian Horner, team principal stated:
"We have had numerous Renault issues as well as chassis cooling issues, which have affected our progress. However, despite the lack of mileage, what we have managed to learn shows that the problems should be solvable for the next test in Bahrain.
"Part of the purpose of this early test was to learn about any issues ahead of the start of the season and there will now be a lot of focus on the dyno over the next few weeks."
DSG operate motorsport.co.uk as well as sport.co.uk and believe that with a further eight days of testing still to go in Bahrain it is difficult to gauge how progressed the cars are. When the season gets under way in Melbourne for the Australian Grand Prix on March 16 it will be difficult to progress a great deal from the test cars. DSG believe the cars are so different from last season that advantages that teams such as Red Bull enjoyed from the advanced development and design of their cars will be reset.
Head of Operations at DSG, Matthew Tait had this to say: "This really is a fresh new era for Formula 1 with new mechanics and new rules impacting on aerodynamics, downforce and cooling. I would say that if Red Bull and Sebastian Vettel ran away with the season again it would be difficult not to applaud what would be an achievement on a different scale to any the team has achieved thus far. This season everyone will at least start from the same mark and the early signs are good for Ferrari and Mercedes powered cars."
Jason Hope, Content Manager of DSG believes that this season will be exciting from beginning to end. "So far the cars haven't exactly been good-looking with horrible 'appendages' and strange and mildly amusing aero-shapes becoming more the talking-points than anything else. The radical changes to the nose shapes and engines underlines that something big has just happened to the cars and for me that is really exciting. We will of course be in a better situation to gauge how the season might go after Bahrain testing but when the lights go green in Australia it looks like we will be witnessing something new."
Digital Sports Group are the official partners of the PFA and publish sites such as football.co.uk, sport.co.uk and the Footymad network.