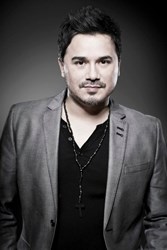 Be thankful for whatever you are going through. As a performer you need to.
Atlanta, GA (PRWEB) February 05, 2014
Each audition is hosted by a scout who is both trained in spotting emerging talent and equipped to inspire performers to a higher calling in the world of entertainment. AMTC's scouts are industry professionals who believe in mentoring the next generation of upcoming artists. After this initial scouting event, select talent will be invited to participate in more intensive programs and training.
Some of the scouts include Carey Lewis and John Montes.
Carey Lewis is the Chief Serving Officer for AMTC. She co founded the talent development company in 1982 with her supermodel mother, Millie Lewis, a New York covergirl of the 1940s. Carey says, 'In our first 24 years, AMTC became a power player, launching stars in film, fashion, music and theater, but something was missing.' She discovered the 'It' was God. Lewis had a 'come-to-Jesus' meeting in 2006. She felt called to bring AMTC along. 'People thought I was crazy, that AMTC could not exist as a boldly Christian company, but they were wrong,' laughs Lewis.
John Montes, aka "Jontez," has spent well over a decade in entertainment. He began traveling with a band at age 12, lead worship with T.D. Jakes Ministries, was a member of Kirk Franklin's multi-platinum group, God's Property, has worked with performers like Erykah Badu, Justin Timberlake, Ashley Simpson, and Frankie J. to name a few. In addition to being a vocalist and musical instructor, he served as the Director of the NFL Player's Gospel Choir who had the pleasure of opening up for Tim McGraw at the new Dallas Cowboys Stadium. He currently sings on the Marcus & Joni Show on the Daystar Network and is a member of NBC's group TEN from The Sing-Off.
Adam She, AMTC Executive Director, also scouts for "a new generation of Christians to become men and women of action." Adam is an international Christian leader whose goal is to find, prepare and lift God's talent to influential positions in the entertainment industry. He says, 'Bad is bold, so good must be bolder. It's time for God's stars to stand up on the stages of film, fashion, music and theater, and in sports—to present positive role models that people can follow.'
AMTC's has hundreds of successful artists and grads that you can read about on their update website AMTCworld.org. Mathai - The Voice Season 2, Taylor Beckham - The Voice Season 4, Anthony Watson - singer and 2014 USA Olympic Skeleton team member, Stephen "tWitch" Boss - Step It Up Revolution and many, many more share their stories and industry experiences.
AMTC teaches talented people what they need to know and connects them with an amazing amount of talent agents, managers and casting directors during its week long, bi-annual conference, SHINE, in Orlando, Florida.
Adam says, "Bad is bold in the entertainment industry, so good must be BOLDER. It's time for God's stars to stand up on the stages of film, fashion, music and theater."
People can register for an audition at http://www.AMTCaudition.org.