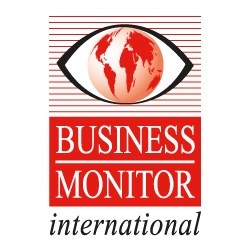 (PRWEB UK) 6 February 2014
Business Monitor has just released its latest analysis on Latin American Telecoms investment opportunities in their new whitepaper "Latin America Investment Opportunities in Telecoms: Risk/Reward Analysis". The whitepaper includes Business Monitor's country comparative risks and rewards ratings tables for the telecoms industry by country in LatAm, with analysis for every country, plus specific focus on four countries of particular interest as well as key trends and developments.
A snapshot of the whitepaper:
BMI View: Chile is now ranked as the best market in the region for its business environment, according to our telecoms Risk/Reward Ratings. It has overtaken Brazil this quarter, having received a boost to its industry rewards, which brings its telecoms score up to 62.1. Chile now has its first LTE network as of the end of June 2013, following Claro's launch of the service in Santiago. We expect the uptake of 4G in Chile to be among the best in the region, as there is demand for the service based on the Chilean population's receptivity to new technologies. Growth in subscriber numbers is slowing down, however, with all three major operators recording declines in ARPU in the quarter. This indicates that risks may be weighted to the downside and we could see industry rewards drop back down to 45.0 in the next update from 47.5 in Q413. We continue to expect that 2013 will see a shift in the Chilean economy and we forecast real GDP growth to fall from 5.6% in 2012 to just 4.3% this year and average 4.2% from 2014-2017, below consensus estimates. During the quarter we have downgraded our exchange rate forecast, which has led to a 4.4-point decline in its country risks score.
Mexico is the most improved country in the quarter, with its telecoms score rising 1.7 points from 60.2 to 61.9 as a result of an increase to industry rewards and industry risks scores. This allows it to move into second place, also overtaking Brazil, which has fallen to third. Mexico's rise is based on a new reform bill that was passed in June 2013, which will look to end the dominance of telecoms and media companies that has held back growth from reaching its full potential. Mexico's penetration rate of 91.3% is one of the lowest in the region and indicates there are prospects for growth in the sector. We have decided to upgrade its industry risks score by 3.5 up to 57.5. This is still below the regional average of 64.5 but we are cautiously optimistic that this will encourage competition and a level playing field in the telecoms industry and could result in further gains over the next year.
To read the rest of this brand new whitepaper and to gain access to even more of Business Monitor's expert views and analysis, please click here or contact Sarah Sutcliffe at Press(at)businessmonitor(dot)com.
Business Monitor is a leading, independent provider of proprietary data, analysis, ratings, rankings and forecasts covering 200 countries and 24 industry sectors. It offers a comprehensive range of products and services designed to help senior executives, analysts and researchers assess and better manage operating risks, and exploit business opportunities.