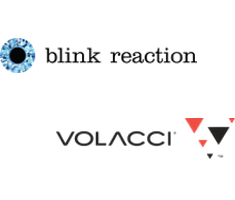 We're excited about the opportunity to work closely...
Austin, Texas (PRWEB) February 06, 2014
Volacci, the Drupal marketing intelligence company, together with Blink Reaction, the enterprise Drupal development company, is pleased to announce a partnership to bring enterprise Drupal marketing solutions to the market.
Together, the companies are delivering solutions in three areas: advanced website analytics, marketing automation, and dynamic website personalization.
"We're excited about the opportunity to work closely with the Blink Reaction team," said Ben Finklea, CEO of Volacci. "The market needs enterprise marketing solutions for Drupal and together we are creating new opportunities for our customers to succeed."
"This is an important strategic relationship for Blink Reaction," said Nancy Stango, CEO of Blink Reaction. "Given our role in the creation of high profile enterprise marketing websites built on Drupal, partnering with Volacci provides a complete and highly integrated solution for creating and measuring ROI for our largest Clients."
For companies interested in learning more about the full suite of services offered by the Volacci and Blink Reaction team, contact info(at)blinkreaction(dot)com.
About Blink Reaction:
Blink Reaction is an open source digital consultancy and leading provider of enterprise Drupal professional services. Our full service Create, Manage, Educate offerings are tailored to support our enterprise customers at all stages of designing, developing, and managing their portfolio of Drupal based web properties. Blink Reaction customers include Pfizer, GE, Princeton, Acquia, Olympus and NBC.
About Volacci:
Founded in 2008, Volacci offers software, services, training, and knowledge to marketers that use Drupal. In 2013, Volacci Automatr became the first marketing automation platform built exclusively for Drupal. Volacci customers include Oracle/Taleo, HP, University of Georgia, Inc Magazine, and Yeti Coolers.