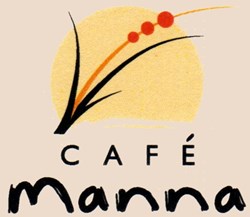 Brookfield, WI (PRWEB) February 07, 2014
Consistently crafting fresh and organic, "made from scratch" meals is what has led Café Manna to a stellar reputation, and an ever-growing following over the course of the years. On February 18th, Café Manna will celebrate its sixth anniversary by giving back to the patrons that have helped achieve the success of this vegetarian restaurant in Brookfield, WI.
Even though it's Café Manna's anniversary, it will be those dining-in that receive all of the gifts. Throughout the week-long celebration, starting February 17 in addition to their stellar menu, Cafe Manna will be bringing back 5 "guest-selected" favorites from the past 5 years. All patrons are encouraged to email info(at)cafemanna(dot)com or stop into the restaurant by Saturday, February 8th to cast a vote for their favorite dish that has been served at Café Manna over the years. Votes will then be tabulated, and the most requested appetizers, salads, entrées, and deserts will be served as specialty dishes throughout the anniversary week celebration.
This sixth anniversary is truly a milestone, as Café Manna currently stands as one of the most successful vegetarian restaurants in the Milwaukee area. Even earning the achievement of being named the only 3-Star Certified Green Full Service Restaurant in Wisconsin.
To show even greater appreciation to its customers, each time someone dines at Café Manna on February 17, 18, and 19, a patron will have the opportunity to draw a free gift card. Card values vary from $5 to $25, and can be used on the next visit to the restaurant.
This February, learn and taste why Café Manna has become a heralded Brookfield WI restaurant. All are invited to join the celebration of fresh yummy food at Café Manna, 3815 N. Brookfield Rd. Suite 100 Brookfield, WI 53045. For menu and more information, visit http://www.cafemanna.com.