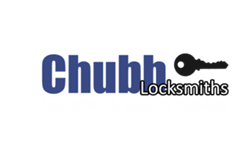 When people invest in UPVC doors, they expect a certain level of security to come as standard.
Birmingham, West Midlands (PRWEB UK) 6 February 2014
With more people fitting conservatories and extensions, the standard European cylinder locks could leave them vulnerable to break ins. Cylinder snapping is a process that requires no specialist tools or prior knowledge, but is a simple way for burglars to gain access to your property. As the weakest point in the door, once this is component is compromised, all locking points in this door are rendered useless.
Mark Gibbins, owner of Chubb Locksmith said: "When people invest in UPVC doors, they expect a certain level of security to come as standard. Unfortunately, most of these types of door are fitted with European cylinders which could leave them vulnerable to burglars and potentially compromise the security of their home."
One way home owners can protect themselves is to invest in high performance products with a break secure cylinder. Bump keys are a widely available and a useful locksmith tool that can help on call-outs, but unfortunately, as they can be mis-used by criminals in order to break into a property.
"Lock bumping is a proven technique in the locksmith trade. It helps you help your customer in their 'hour of need', but more and more burglars are getting wise to this technique and using it for criminal activities and it shows no sign of forced entry.
"One way of tackling this problem is to fit a break secure cylinder where you would normally find your European cylinder. We recommend the MUL-T-LOCK system to our customers who are concerned about burglars gaining unauthorised entry to their property. When a break secure cylinder is tampered with, it can still provide a level of security for your office or home. Another plus is that you only need one set of keys for any doors in your house fitted with this system," Mr Gibbins concluded.
-Ends-
About Chubb Locksmiths
Chubb Locksmiths are a Midlands-based locksmith that provide composite doors, burglary alarms and locks. They also offer a professional repair service for customers within the region and will assess all UPVC products, even if they are not initially purchased from Chubb Locksmith. For more information, visit their website: http://www.chubblocksmiths.co.uk/.