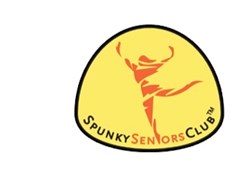 "Enriching lives through Membership"
NYC and Woodstock, New York (PRWEB) February 06, 2014
The Spunky Seniors Club™ is focused on topics that relate to seniors living in the 21st Century in the 12 Regions of New York State, New England, Connecticut, New Jersey, Pennsylvania and over the next several months, the website will expand to include other sections of the US, eventually becoming nationwide.
The dictionary says spunky means full of courage, spirit and determination. Spunky is the nickname of the founder, CEO | seniorPreneur of this new on-line membership club, a very active senior who enjoys such things as working out three to four times a week, racing a 911 Porsche at Lime Rock, Connecticut, downhill skiing, sailing and skydiving. Christening the new business, the Spunky Seniors Club™ seemed natural.
Focus is on the interests of seniors over fifty and the thousands of baby-boomers turning fifty every day. Their children and grandchildren also feel the influence of the club with an assist from the Spunky Seniors Club Mentoring Program. There is an exclusive Spunky Forum to help those who join, connect with other like-minded members.
The One-Stop-Resource will help members decide on what they would like to do next, and how to do it includes categories such as Education and Instruction, Entertainment, Health and Wellness, Housing, Leisure, Lifestyle, Sports and Fitness, Travel and a Wildcard to spark unique interests.
Membership is available for an attractive yearly fee. Month-to-Month memberships are also offered.
Find out all you need to know about becoming a member of the Spunky Seniors Club at http://www.spunkyseniorsclub.com or email your questions to info(at)spunkyseniorsclub(dot)com.