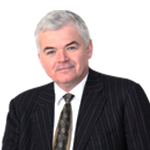 Our main goal of this solution suite was to improve the upfront user experience, while increasing productivity in the backend.
Cambridge,MA (PRWEB) February 06, 2014
Eric le Bihan has demonstrated entrepreneur skills as a founding member of two European interactive TV service companies (Viaccess and Netgem) and has an extensive experience in Company Management (Operations, Product Marketing, Sales, Staffing), with a strong international experience both in Europe and North America.
ETIAM started off as the medical image connectivity company, providing secure medical networking solutions to hospitals and health care professionals with end-to-end, easy-to-use, feature-rich software and services, through a unique software technology and platform. With more than 2,000 customers in Europe and North America, ETIAM solutions allow physicians to securely and reliably exchange medical images while benefiting from 24/7 support. ETIAM solutions seamlessly integrates documents, film, video, visible light and other images, transports and distributes them to any PACS or electronic health record (EHR) systems.
Eric went on to explain their two most popular products are ETIAM DICOM-izer and ETIAM Viewer- all built into the ETIAM Integrate suite. "The ETIAM DICOM-izer is the easiest and the most complete solution for capturing, editing and distributing images and video in DICOM format. DICOM-Izer addresses the needs of many medical specialties through its complete line of editions, stretching from dermatology, film digitizing, image and video acquisition to endoscopy, surgery and even X-ray procedures." Said Le Bihan
"Our ETIAM Viewer redefines the DICOM viewer with powerful import tools and communication capabilities with the PACS or other DICOM peers. With the ETIAM-Viewer, our clients can now open all kind of DICOM images and CDs, display presentation states, retrieve and upload studies to and from your organizations PACS and edit DICOM attributes."
Etiam has just released their new Etiam-Connect software, their flagship Telemedicine solution. This software suite allows for the integration of many of their products into one simple to access user interface.
"All solutions are unique in their own respect, however, I'm most excited about the ETIAM- Connect platform. We just spent a whole season on a complete redo of the interface and it looks amazing. It's a comprehensive, all-in-one software that allows for sharing studies between institutions, accessing studies from a mobile device like a tablet, uploading and downloading from the PACS and even receiving studies from other departments."
Etiam has spent a lot of time researching what the client really wants and implemented some of the most requested features. Now, the software looks great and is being deployed in hospitals nationwide.
Eric also explained the company will be unveiling this new software suite at the upcoming HIMSS convention, booth 6166, where they will be demonstrating this new solution on their updated booth. Eric is anticipating discussions about their goals for the future and how Etiam plans on changing telemedicine in hospitals across the country.