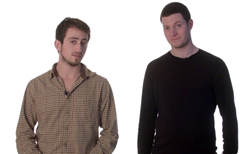 This process is about never having to look a child or a parent in the eye again and say we can't cure this, we can only treat it.
Pittsburgh, PA (PRWEB) February 06, 2014
Type 1 diabetes affects over three million Americans, and is particularly devastating for the high proportion of children it afflicts. The disease is a type of autoimmune disorder where the body's own immune system attacks the insulin-producing cells in the pancreas. Children with Type 1 diabetes must draw blood and test their blood sugar often—even twenty or more times a day. Diet, exercise, and frequent insulin shots must be managed very carefully. If not managed well, serious and even life-threatening complications can easily develop.
After many decades of study, researchers have recently made enormous strides in devising a number of advanced therapeutic strategies. One of the most promising involves adjusting the part of the human immune system that damages insulin-producing cells with the hopes of preventing or even reversing the damage. These advances are now culminating in human trials that may—with luck—finally yield a permanent treatment for the disease.
"This process is about never having to look a child or a parent in the eye again and say we can't cure this, we can only treat it," said one of the lead researchers, David Finegold, M.D. of the University of Pittsburgh.
In April 2014, the filmmakers will visually document clinical trials of one of these promising new treatments as the process unfolds in San Diego, CA. The filmmakers feel it is also important to tell the stories of the children who may become the first ever to be cured of this debilitating disease. The filmmakers plan to give the children enrolled in the study video cameras to chronicle their own experiences of participating in these historic trials. These children were told that they have a disease that would last their entire lifetime. And now they may be finally cured for life: no more constant blood sugar testing, no more frequent insulin injections, and no more worry about the lifelong threat of potentially life-threatening complications. No one yet knows how the trials will turn out, but the filmmakers will be there to document the process—and the outcome.
The filmmakers' aim is to show the process of medical discovery from both the researchers' and patients' points of view. "We were so inspired by the doctors behind this research," says producer-director Josh Eisenfeld, "that we decided to drop everything we were doing and leave the safety of our salaried jobs to share these people's stories…we felt that if they [the researchers] could give 30 years of their lives to helping innocent children, then we could give a couple years of our lives to help tell their stories."
How people can help: Indiegogo Campaign
About the filmmakers:
Directors-Producers
Josh Eisenfeld and Dan Finegold are founders of 4TWELVE PICTURES, a local production company whose goal is to tell the inspiring stories of Pittsburghers who are making a difference in our world. 4TWELVE uses the newest technological advances in digital media to create a larger than life approach to new journalism. Both Josh and Dan graduated from Syracuse University's S.I. Newhouse School of Public Communication, ranked among the nation's top journalism programs. Josh also holds a B.S. in biology with a concentration in environmental science.
Producer and Scientific Consultant
Dan Handley, Ph.D. produced, directed, and wrote the acclaimed science documentary UNDAUNTED: The Forgotten Giants of the Allegheny Observatory (2012) in association with the Senator John Heinz History Center. The film is currently being distributed to public television stations throughout the U.S. by American Public Television (http://www.APTonline.org) as presented by WQED Multimedia Pittsburgh, and is also shown monthly at the Carnegie Science Center. In addition to science documentary filmmaking, Dr. Handley, a geneticist and computational systems biologist by training, serves as a scientific director and consultant for biotech and science education companies throughout the U.S.
For More Information:
Contact: Josh Eisenfeld 412-965-3348 or josh(at)4twelvepictures(dot)com