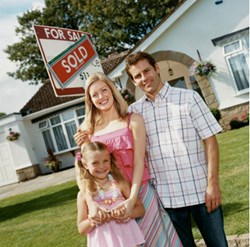 White Plains, NY (PRWEB) February 06, 2014
Home buyers and home owners can continue to obtain conventional loans with higher limits in more expensive areas of the country, since Fannie Mae's and Freddie Mac's 2014 mortgage loan limits have remained the same as in 2013 (or increased in a few places), said a spokesman for Guaranteed Home Mortgage Company, Inc.,(http://www.ghmc.com/), a White Plains, NY-based lender.
Nationwide, higher limits were added to 18 counties, predominantly on the east and west coasts: Massachusetts, New Hampshire, New York, Virginia, North Carolina, Idaho and Hawaii. Three counties in New York now have higher limits, as can be viewed on Google's New York Conforming Loan Limits webpage, says Linda Smith, senior loan officer at Guaranteed. Three additional counties within New York now have higher conforming limits, up to $625,500, making it easier for residents in those counties to obtain a conventional loan with higher limits.
What does this mean for those looking to buy or refinance in 2014? Smith explained, "Particularly if you're in one of those three New York counties, this is good news.
"Loan limits are the maximum loan amount that a home buyer can borrow for a conventional loan," she added. "These limits vary by county and by type of loan. And portions of New York are expensive places to buy real estate, our loan limits reflect higher limits."
For most counties, the conforming loan limits for mortgages will remain at $417,000 for one-unit properties, $533,850 for two-unit properties, $645,300 for three and $801,950 for four-unit properties. Find the loan limit for your county by clicking on the link and then clicking on the Loan Look-Up Table.
Of course, there are other loan options other than conventional loans by Fannie Mae and Freddie Mac, Smith explained. For higher-priced homes, there are jumbo loans or variable rate loans ("ARMs") available. Addititionally, many FHA, VA and USDA loans (insured or guaranteed by the federal government) are also available for more expensive homes.
FHA loans, insured by the Federal Housing Administration, also have new maximum limits as of January 1, 2014, comparable to conventional loans. For instance, in high cost areas such as New York, Washington DC or San Francisco Bay Area, the FHA will now insure a loan up to $625,500. However, FHA loans allow for down payments of just 3.5 percent (vs. conventional down payments of five to twenty percent). The approval process may be a little more flexible, too, often requiring lower credit scores.
Variable rate loans, such as a five-year or three-year ARM (adjustable rate mortgage), are a sound option for buyers who only plan on owning their home a few short years. "The initial interest rate is well below the going market rate and is fixed for the first few years of the loan, and then adjusts according to the market," she explained. "It's a great way to get into a higher-priced home for less money, as long as you make solid plans for either selling or refinancing before the rate adjusts."
About Guaranteed Home Mortgage Company, Inc.
Founded in 1992, Guaranteed Home Mortgage Company, Inc. (Guaranteed), a licensed mortgage banking firm, is comprised of highly experienced and state-licensed mortgage professionals lending in several states. The company, previously named in the Inc. 500 list of the fastest growing companies in the United States, provides residential mortgage financing to a wide variety of consumers and real estate professionals.