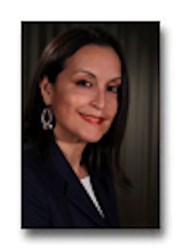 Universities are not teaching this.
Miami, FL (PRWEB) February 11, 2014
On October 8, Duran Inci, Co-Founder and COO of Optimum7, led a series of classes for Florida International University's (FIU) School of Journalism and Mass Communications (SJMC). The digital marketing strategies boot camp is for students enrolled in the Global and Strategic Communications (GSC) Master's program.
"Universities are not teaching this," says Duran Inci. "Even if they are teaching it, they have difficulty staying on top of the technology since it is constantly evolving, almost daily. By bringing digital marketing professionals into the classroom to share their hands-on expertise allows universities the state-of-the-art technology resources and the up-to-date information that provides real value to students, which makes them immediately marketable in today's competitive job market."
Grizelle De Los Reyes (MA), Instructor and Graduate Director of FIU's GSC creative track program, invited Duran Inci to teach students six classes from October 8 - November 19 fall semester 2013 as part of an extensive digital marketing boot camp:
1. Introduction to Digital Marketing
2. Reputation Management 101
3. Sponsored Search
4. Online Reviews, Online PR and Authorship
5. SEO and Organic Search
6. Tracking Conversions and ROI
"Students will learn how to integrate all of these strategies by the end of the boot camp," says De Los Reyes. "The boot camp starts by giving students a better understanding of how online technology functions as a whole and is followed by five essential elements that are key, not only to develop an effective online marketing plan, but crucial in marketing any product, service or managing personal reputation by professionals, executives, directors, IT, faculty and business owners in this day and age."
Classes also included practical assignments that are designed to teach students to apply what they have learned to the real world. An example of these assignments include picking a celebrity with reputation issues and executing a recovery strategy, giving students a head start on how to develop their own online reputation and authorship by having them create a Google+ authorship profile and linking it to the GSC program website, as well as a detailed competitive analysis of a company using the latest industry tools.
Professor De Los Reyes reported that this pilot program was extremely well received by her students, and very highly regarded in the end-of-semester course evaluations as one of the best courses in the graduate program for its real world applications.
For more information or to schedule an interview, please contact Grizelle De Los Reyes at 305-753-1023 or at gdelosre(at)fiu(dot)edu and Duran Inci at duran(at)optimum7(dot)com.