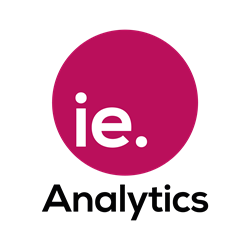 This event provides an interactive forum to allow for true collaboration between peers.
San Francisco, CA (PRWEB) February 06, 2014
One of the most interesting areas of data and analytics today is the use of targeting and behavioural monitoring. We see examples of this every day on sites such as Amazon and eBay where our previous purchases predict what we may be buying in the future.
But how does this work, and what advancements and implications are we likely to see over the next year? Dr Kostman has one of the most impressive and varied CV's on this subject in the world. Having worked as a professor in New York, helped advise on the Obama 2012 campaign and risen to the role of Senior Director, Data Science and Analytics at Samsung.
Dr. Kostman will be sharing his unrivalled insights into behavioural analysis at the Social Media & Web Analytics Summit in San Francisco. This session will discuss how newly developed methods transcend traditional data analysis by combining insights from Cognitive Science, Behavioral Economics and Game Theory.
Other Speakers at the conference include:

Global Insights Lead, Digital Insights, The Clorox Company
Director, Product Management & Analytics Platforms, PayPal
Marketing Principal, FedEx
Director, Social Media, U-Haul
Analytics Advocate, Google
Principal Data Scientist, StumbleUpon
Head of Technology Recommender Systems, StubHub
This interactive summit is designed to foster discussion and innovation between some of the leading figures within analytics. It will combine 30+ keynote presentations, interactive workshops with industry leaders and ample networking opportunities to exchange ideas with the 200+ Social Media & Web Analytics Professionals attending the event.
"I created this event with the aim of dressing new innovative web analytics practises that can help organizations gain greater consumer insight." said Heather James, the Summit Director, "This event provides an interactive forum to allow for true collaboration between peers."
Some of the topics to be discussed include:
Measuring, Evaluating & Predicting the Social Consumer
Apply Web Analytics to Measure Social Campaigns
Multi-Platform Consumer Engagement
Metrics for Mobile Apps
Scientifically Measuring the Wealth of your Website
Finding the Real Value from Digital Analytics
For a complete list of speakers along with the agenda and registration details, visit: http://theinnovationenterprise.com/summits/social-media-web-analytics-san-francisco-2014/speakers.
###
About IE. - Innovation Enterprise:
Innovation Enterprise, a CFO Publishing company is an independent business-to-business multi-channel media brand focused on the information needs of Senior Finance, Operations, Planning, Strategy, and Decision Support & Advanced Analytics executives.
Products include IE.Summits, IE.Finance, IE.Analytics, IE.Operations, IE.Strategy, IE.Membership and IE.Insights. Whether it's delivered online, or in person, everything IE produces reflects the company's unshakeable belief in the power of information to spur innovation.