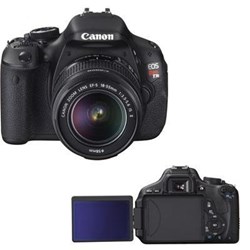 Smartphones inspire but fail to deliver.
Las Vegas, Nevada (PRWEB) February 06, 2014
Smartphones, social sharing, and photo-editing capabilities have inspired greater interest in photography and artistic expression, but a real camera captures sharper details, awesome stills and photos that people take time to compose so that they are worth keeping and sharing. Capri Camera recently reviewed and compared smartphone features to Canon's digital camera features. The side-by-side comparison was to ensure consumers coming to the company's website could get first-hand information prior to buying either product.
Capri Camera understands that protecting memories is the reason a number of consumers choose to buy or update a camera. Some tech bloggers believe that digital cameras and smartphone technology have caught up to each other; however, "smartphones inspire but fail to deliver," says Capri Camera founder Mel Nickel. In comparing a Canon camera to the most recent smartphones on the market, he found that a traditional camera outweighs its smaller competitors.
"Many people have expressed their opinion that the camera industry is dead due to advent of smartphone technology, but truthfully, more people are discovering the art of photography and want better quality—upgrades that a real camera provides," says Nickel. Indeed, the fancy sensors, accessories and techniques are seen across the web from novice photographers to YouTube gurus looking to get the best quality possible for their pictures and videos. "Quality helps to sell products online," says Nickel. The review acknowledges that a good quality camera can be the difference between a viewer clicking away from a website or watching and possibly purchasing an item.
According to the review, Smartphone cameras capture spontaneous events, but they typically do poorly in low light, create distorted images in distance shots and lack the higher resolution that larger image sensors deliver. People share hundreds of weak photos on social sites, but most smartphone users don not remember to prioritize family memories with high-quality prints to keep.
Mel Nickel
CAPRI CAMERA
admin(at)capricamera(dot)com
(888)445-8862
http://www.capricamera.com