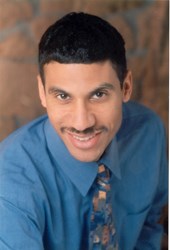 Los Angeles, CA (PRWEB) February 07, 2014
While many celebrity drug deaths have been the result of either suicide or the use of illegal drugs, a surprising number of stars have died by accident, from medications that can be purchased at the corner pharmacy. Sometimes, it can be hard to distinguish if the celebrity death was a suicide or an accidental overdose, as these events are often unwitnessed. Dr. Moshe Lewis, M.D., M.P.H., a Pain Management Specialist, says people, including celebrities, mistakenly perceive drugs prescribed by a doctor as safer than street drugs. But, a haunting stroll down memory lane reveals that this misperception has often been a deadly mistake. Even low doses of seemingly harmless drugs, can be deadly.
The life and untimely death of Philip Seymour Hoffman illustrated many of these points. In a 2006 interview with CBS, Hoffman revealed that he had suffered from drug and alcohol abuse after graduating from college, and went to rehab for drug and alcohol addiction, recovering at age 22. There are thousands of young people like Mr. Hoffman every day who use substances to deal with the stresses of their lives. Now prescription drug abuse has become more prevalent than illegal street drugs. Mr. Hoffman is reported to have relapsed and to have other prescription medications found by his body in addition to heroin. His death has been classified initially as a drug overdose.
The reasons drug abuse amongst the stars is occurring are thus predictable but nevertheless concerning because they make a bold statement about our pursuit for the so-called "good life." No matter how high the stakes, it's somehow still worth it. Despite rehab or warning signs we live in a "have it your way" society. Many patients figure, if one pill isn't doing the trick, two might. When prescription and illicit drugs are combined the risk of death is increased even more. However, people tend to build tolerance fast and thus mistakenly escalate their doses to dangerous levels all the time.
The dangers of combining drugs, meanwhile, which can include additive effects, are often not always obvious to a person reaching for a number of different bottles. Many celebrities thus unknowingly combine medications that accumulate in their body, and compromise their health more quickly than might be the case if these medications were taken separately. Sometimes, this omission is intentional; often it is not.
According to Dr. Lewis, the general public does these same things all the time, combining street with prescription drugs, seeing multiple prescribers, going to multiple pharmacies, begging and demanding early refills and essentially escalating their dosages way too fast.
When "the show must go on," or "the tour must continue," celebrities who are feeling ill can easily be tempted to reach into their old bag of tricks or medicine collection and take what is there. They don't bother worrying about the risk of death or researching the medication(s) side effects on line. Pills may be in the wrong bottle or mixed together.
Pretty soon, unwary celebrities, like many non-celebrities, are popping pills to wake up and/or others to go to sleep. Undiagnosed depression and anxiety, yes - celebrities get the jitters too - are common reasons doctors prescribe anti-depressants and benzodiazepines to them. Often, these two classes of drugs in particular show up in the coroner's report. The death is often labeled "accidental" when the celebrity did not appear to take a high quantity of medication. Frequently, however, the medication has built up in the system and an underlying pneumonia or other form of compromised health has made these medications more toxic than usual. Just because a medication is prescribed doesn't make it any safer than street drugs.
Dr. Lewis says prescription drugs are sneakier because they deceive the user by working slowly over time to cause a deadly high or a fatal crash. A vulnerable celebrity, like many young people, can easily develop drug dependence after being prescribed an opiate-based pain killer. The pills ease their pain and make them feel good. While buprenorphine which was found in Mr. Hoffman's apartment is not a common drug of abuse, many people use it to minimize withdrawal symptoms.
In young people, after just a short period of time, the body develops a tolerance to opiates and the star will need more to feel the same effect. Opiates, benzodiazepines, anxiety medication, muscle relaxers and antidepressants are extremely difficult to stop taking once the body becomes used to them. This is because the brain has natural receptors which are responsible for levels of pain, energy, and pleasure. These receptors are stimulated by the opiate drugs but eventually die off. The result is that when the drug use is stopped, the celebrity can have an extremely difficult time with an over-sensitivity to pain, extreme loss of motivation, and severe depression.