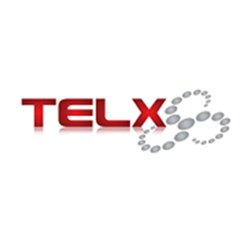 Miami, FL (PRWEB) February 06, 2014
Between November 27th and December 15th, in the middle of the holiday season in North America, one of the largest retailers on the continent suffered a massive breach of customer data. Criminals were able to get credit card information, names, mailing addresses, email addresses, and phone numbers. How did this occur? Apparently, Target's network was breached, despite having a firewall. With such large and wealthy companies experiencing breaches, it's more important than ever to protect businesses from cyber attacks.
Telx Computers, a Miami IT services company, announced today that they are introducing a new triple-protection security service for clients in the Miami and South Florida areas. Every business that is serious about protecting their online presence and their employees', clients', and company data needs some kind of defense shield that keeps intruders from accessing it. Some companies actually prevent or limit Internet access in order to keep their connections safe.
However, there is no fool-proof way to keep hackers out of a network. It requires constant monitoring, diligence, and proactivity in order to ensure that data is not stolen and that security protocols remain up-to-date. Any data that traverses through a network from outside, or to the outside, creates a possible access point for criminals.
One of the three ways that Telx's IT company in Miami employs security for clients is through firewalls. A firewall denies unauthorized access to a network and makes it much more difficult for machines or active hackers to access business data. Firewalls can be software- or hardware-based, and Telx uses hardware firewalls made by Sonicwall. Sonicwall acts as an arbiter between the internet and a business network and their employees, ensuring that only the right connections make it through.
The second component of Telx's triple-protection is the software element: using state-of-the-art antivirus and security programs. These, on the Windows systems involved, screen the operating system and individual computers' usage for any suspicious activity or files.
Finally, Telx also employs network monitoring. They monitor networks 24/7, using indispensable human diligence to spot criminal activity before it even occurs, and if it does occur, stop it quickly and catch the perpetrators.
Besides working as a computer IT support provider, Telx also offers web hosting and additional hosting services/solutions (such as VOIP). Along with their highly-rated computer support in Miami, Telx Computers can also help clients get hosted Exchange servers, warranty protection plans, and more.
More information can be found at their website, http://www.telxcomputers.com/.