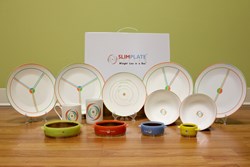 ...patients lose weight and reduce their risk of serious, sometimes fatal conditions...
Rock Hill, SC (PRWEB) February 18, 2014
When a physician took the oath to practice medicine, they likely had grand visions of helping sick people and making them well. They likely imagined having overweight patients come into the office and, with their help, turning themselves into thin, vibrant individuals who were no longer plagued with excess weight and the health issues that usually come with it. But, that isn't generally how it turns out, is it?
Sure, a physician does a number of wonderful things and are able to help a great deal of people restore their health and deal with the symptoms that ail them. However, weight loss is a completely different issue. One that typically gets pushed to the sidelines.
It is the Patient Who Loses
No matter how much a physician wants to help their patients lose weight and reduce their risk of serious, sometimes fatal conditions such as heart disease, diabetes, and cancer, the reality is that a physician can only do so much. The time to sit and go over each and every one of their behaviors that are either helping or hurting their weight is extensively. Physicians lack the hours necessary to research the large number of diet plans out there to see which one is the best for them.
While this is certainly understandable, it is the patient who loses most. They are left confused which direction to go, so they generally stand still. They don't know exactly what to do, so they do nothing. It is a sad reality, but it no longer has to be like that.
How to Help Patients Lose Weight Without Giving Up Time or Money
There is a doctor created weight loss solution called SlimPlate System and the co-founders, Dr. Myo Nwe (a board certified obesity specialist) and Dr. Sandeep Grewal (a board certified internist), are offering it to fellow physicians free of charge. There are two options for a physican to consider.
First, if a physician does not offer weight loss services to your practice, they can refer patients to register free online at http://www.slimplatesystem.com/register and the patient will get the help they need to deal with their weight issue once and for all.
The other option is if a physician is interested in adding their own weight management services, they can contact SlimPlate System to find out how easily they can establish this new service in less than one week with no cost and no time. In fact, once a physician start offering the weight loss service at a facility, they will enjoy 100 % payer-independent extra income.
"This program teaches participants not only correct portion sizes, but also how many servings of each food group are necessary to reach and maintain a healthy weight." says Dr. Nwe, "All the individuals have to do is use the scientifically designed SlimPlate plates and bowls and the weight comes off intuitively and effortlessly."
The SlimPlate System was presented to physicians at the American Society of Bariatric Physicians in 2012 and the response was overwhelming. After all, 85% of bariatric surgery patients return to their pre-surgery weight, meaning that they need just as much help learning how to live in a way that will help them keep their results long term.
Physicians not wanting to focus on weight loss can now give clients access to this tried and true online weight program absolutely free of charge. The physician also don't have to worry about taking the time to explain how to lose weight to your patients who are seeking help. All you do is refer them to the online program and they'll do the rest. Patients can register at http://www.SlimPlateSystem.com/register.
If a physician is interested in helping clients reach their weight loss goals without having to commit to a contract, shell out their own hard earned cash, or schedule longer appointment times, then the SlimPlate Authorized Professional Affiliate Program is for them.
Visit http://www.SlimPlateSystem.org or call (803) 325-1111 to find out more information. It's time to help patients help themselves using a healthy, effective doctor created weight loss method. They deserve that, don't they?