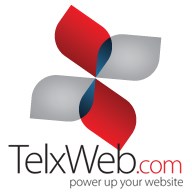 Miami, FL (PRWEB) February 06, 2014
One of the biggest breakthroughs in search engine algorithms was the invention and implementation of local search, which located web users and gave them search results that matched their location for relevance. This trend led to a flurry of SEO tactics and restructuring by companies in order to compete for search rankings with local businesses. In places like Miami (and South Florida in general), where businesses and services are densely localized, local searches are even more important and relevant.
Miami SEO company, Telx Web, announced today that they have introduced a local search optimization service for their clients. It is almost universal now, especially in the United States, for a website to accompany a business—and for businesses who rely on customers or clients locally, having effective sites means optimizing for local search. Telx Web is also a provider of some of the best services for web design in Miami.
Local Search Engine Optimization is designed to increase the number of visitors to a specific website. Usually this is through locally-based keywords and phrases as well as geographical phrases. In cities like Miami, it is essential to have results in searches that pertain to a user's immediate location. Local listings also offer customers more relevant information, such as hours, photos, videos, contact information, and sometimes, the actual people who run the business. On larger engines like Google and Bing, having local SEO puts a business on the map (literally), showing their geographical location and providing directions. The more accessible a business is to customers, the more sales it generally brings in.
Telx offers the following benefits with their local SEO service: they increase keyword ranking position to the first page of Google and other search engines, they increase the ranking of the client's location in Google Maps, they increase their online visibility, and they increase traffic, customers, leads, and sales. In today's web and business environment, these local SEO benefits are basically essential.
Web designers in Miami may be able to create a web site and maybe even provide a suite of SEO tools for it, but none provide the complete solution that Telx Web does. With options for web design and development, security, systems monitoring, online content management, e-commerce solutions, press release marketing, and much more, Telx Web is more than just a website SEO company. Telx Web is a total package and a one-stop-shop for all things web.
More information can be found at their website, http://www.telxweb.com/.