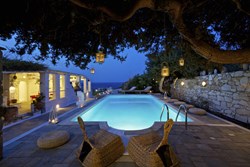 Melbourne, Australia (PRWEB) February 10, 2014
Accommodations Everywhere provides a free property listing service to international property owners and managers while also promoting the properties to holiday makers from all corners of the world at affordable rates through their website at http://www.accommodationseverywhere.com and their Spanish language site http://www.estadiaspordoquier.com.
Launching only last month, Accommodations Everywhere already features properties ranging from quaint, snow covered ski chalets in Bulgaria to luxurious rustic villas in Tuscany to tropical getaways in the Costa Rican rain forest with prospects in Eastern Europe, Colorado and other exotic travel destinations around the world. Quite simply, this company is going places – all places, everywhere!
"For many years, we at Amazing Vacation Homes, Inc. have provided our clients with excellent service and great vacation rentals in the Orlando/Kissimmee area. At the request of our clients, we have decided to expand our services to other destinations worldwide under the name of Accommodations Everywhere LLC. We are proud of our achievements and we wish to extend our sincere appreciation to all our clients who, through the years, have supported us. To our new clients, we would like to extend the warmest welcome in joining our family. It is an honor that you have chosen us as your supplier for your vacation home. We understand how hard you work to afford such a well-deserved rest and we at AE will provide you with what you deserve," explains Maribel Acevedo, Owner and President of Amazing Vacation Homes, Inc. and Accommodations Everywhere, LLC.
About Accommodations Everywhere
Amazing Vacation Homes, Inc. has provided award-winning customer service (awarded an 8.8 rating by Booking.com for 2012) for 8 years in the Central Florida/Walt Disney World area. They have a loyal and ever growing client base from around the world thanks to their tradition of excellence in service and bilingual English and Spanish customer service. Whether the guest books directly or through one of the many agents currently under contract, that guest knows they will be enjoying top of the line accommodations and the vacation of a lifetime. It is with these core principles that Accommodations Everywhere, LLC. will continue this tradition of excellence. Founded and operated by the same group of dedicated people, AE is set to take the overseas vacation rental market by storm offering not only the very best for the discerning guest but the best in exposure for the property owners and managers.
If you are looking to go anywhere – you need to check out Accommodations Everywhere!