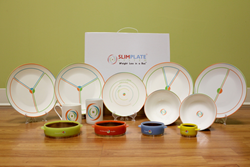 ...low fat diets become high card diets which generally lead to food addiction...
Rock Hill, SC (PRWEB) February 25, 2014
The typical scenario in a physician office is an overweight patient comes into the office who could clearly benefit from dropping a few pounds. When physicians advise weight loss to the patient, they have a deer in headlights look. The patients shake their head in frustration and explain they can't imagine consuming less. The patient continues to gain weight and it is noticed when they return.
It's Tough Being in Medicine
Physicians really want to help their patients live healthy lives and achieve weight loss. Physicians have a large number of people who rely on them to make them feel better. This puts the physicians in a position where they have to pick and choose how much you can help. Excess weight is a huge issue that continues to get pushed to the sidelines and insurance coverage is none.
No matter the good intentions of the physician or the patients, it isn't easy for many people to lose weight. Patients may not know what foods are better for them and which ones to avoid, or they just don't know where to start. They have an idea, but counting calories or carbs gets too confusing or too time consuming, so they end up doing neither. The patient then continues to gain weight.
What If A Physician Could Provide A Weight Loss Solution That Won't Cost Time or Money
Portion sizes have increased 11% since 1960, which is part of the problem. Fad diets repeatedly defy the three most basic rules of long lasting successful weight loss: being easy to follow, use of real foods, and enforcing behavioral changes.If the patient is to eat a low carb diet, it helps them control sugar but not fat so much. If they follow a low calorie diet, it is hard to sustain and outright dangerous. Low fat diets become high carb diets which generally lead to food addiction, binge eating, and uncontrollable food cravings. They simply cannot win.
This would be a great talk with the patient, but physicians do not have time to go over all of their details when other patients are waiting. This process leaves many patients to find a weight loss program on their own, but they end up being rushed and fall for short term weight loss methods that result in rebound weight gain.
The Solution
"Imagine if there was a doctor-designed scientifically proven structure weight loss method. This could be given to patients everywhere without the physician losing time or money," says Dr. Nwe "There is a plan that exists, physicians can gain access to it through the SlimPlate Authorized Professional Affiliate Program." The SlimPlate System is a portion based weight loss program that was developed by doctors for other doctors to help their patients lose weight and be healthy.
How the Authorized Affiliate Program Can Help Physicians
Dr. Nwe and Dr. Grewal offer the know how to physicians at no cost so they can confidently help their overweight patients. It's a way to finally help patients get rid of their excess fat without having to take any time or money to do so and generate additional revenue for their practice.
Visit http://www.SlimPlateSystem.org or call (803) 325-1111 for more details. It is time to conquer this obesity epidemic that continues to grow.