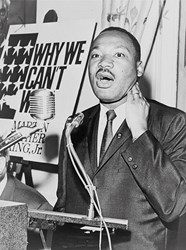 (PRWEB) February 07, 2014
Username: blackhistorymonth;
Password: onlineaccess
In honor of Black History month, Oxford University Press will provide free access to its African American Studies Center, for the month of February. The Oxford African American Studies Center is a rich collection of biographies compromised of influential figures as well as a host of didactic materials including photo essays, featured articles, timelines, and various primary sources. Users will be encouraged to seek out primary documents, historical route maps, and a vast collection of images and multimedia spanning the presence of African-Americans in the United States.
The site boasts many materials of African-American's roles in United States history including

African American Olympians
African American Women in Photography
African Americans in Appalachia
African Americans in Science and Technology
Black Women Entrepreneurs
Black Politicians
Black Actors and Actresses in Film and Television
Black Americans have contributed so much to our cultural fabric, yet without proper recognition their work goes widely unnoticed. In an effort to highlight black literary contributions, February will feature a photo slide show of African-American Science Fiction and Fantasy writers. Prudence Cumberbatch, assistant professor of Africana Studies at Brooklyn College contributes a guest editorial featuring articles on Baltimore Club Music, March on Annapolis, and The Wire. Later in the month, a playlist comprised of Dirty South hip hop songs will be featured on Oxford's Tumblr with accompanying scholarly article on AASC.
To Access Oxford's African American Studies Center, please visit http://www.oxfordaasc.com.
For Black History month posts, please visit out Tumblr at oupacademic.tumblr.com.