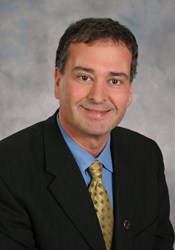 Advantage Legal Group was able to reduce our payments by half and keep us in our home
Bellevue Washington (PRWEB) February 08, 2014
Jonathan Smith, Owner and Attorney at Advantage Legal Group in Bellevue Washington, stressed to homeowners the rules and requirements on mortgage mediation. Established in June, 2011, the Foreclosure Fairness Act is a Washington State Act which provides homeowners an alternative to foreclosure and protects them under the law unlike programs like HAMP.
"We save homeowners from foreclosure as long as they are in a position to do so," Smith says. These rules take effect once the homeowners have received a notice of default. Homeowners may request mortgage mediation through a housing counselor or attorney, which is where Advantage Legal Group steps in. "Only at this point can homeowners request mortgage mediation and then receive the notice of trustee sale. From there, homeowners have 20 days to request mortgage mediation and it stops the foreclosure process," says Smith.
Smith goes on to say, "This gives time to meet with the mortgage holder to negotiate the interest rates, the length of the loan or terms and/or the principle balance."
Smith has appeared on the Seattle based television show "New Day Northwest" with various Seattle and Bellevue homeowners that have used Advantage Legal Group for mortgage mediation services in Washington State. Each homeowner has a unique story and foreclosure situation that Smith has remedied.