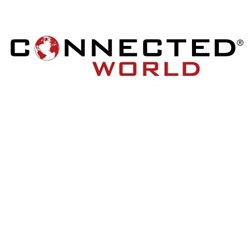 "We are pleased to recognize the best that in-vehicle technology has to offer in infotainment, convenience, safety, and green technologies. As the industry continues to improve through technology the real beneficiaries will be all the buyers."
Chicago, IL (PRWEB) February 07, 2014
Outstanding onboard connectivity carried the day for the winners of this year's Connected World magazine Connected Car of the Year award winners. The awards were presented on stage at the Connected World Conference Pavilion, located within the 2014 Chicago Auto Show, on Feb. 6, 2014.
The winning vehicles, chosen by the editorial team at Connected World magazine, will appear in the Feb/Mar issue of the magazine. The awards were presented by Peggy Smedley, editorial director of Connected World magazine.
The Connected Car of the Year awards vehicles at all price levels, ranging from the small to ultra-luxury, all with the idea of honoring the best-in-class that fit all driver's budgets and demonstrate the right blend of technology.
"We are pleased to recognize the best that in-vehicle technology has to offer in infotainment, convenience, safety, and green technologies. As the industry continues to improve through technology the real beneficiaries will be all the buyers of automobiles," says Smedley.
Connected World magazine's Connected Car of the Year winners are determined by selecting vehicles that combine the right mix of safety, convenience, and infotainment technology. Automobiles are evaluated in six different categories: small, midsize, luxury, ultra-luxury, green, and truck.
Small: Dodge Dart (Uconnect)
Midsize: Infiniti Q50 (Infiniti InTouch)
Luxury: BMW 5 Series (ConnectedDrive)
Ultra-luxury: Mercedes-Benz S-Class (mbrace2)
Green: Tesla Motors Model S
Truck: Ford Motor Co. F-150 (SYNC)
To learn more, please visit http://www.connectedworldmag.com/ccoy.
The Connected World Conference is the global expo for the connected technologies that are transforming our professional and personal lives. The only expo that provides access to the players and the products in front of and behind the Internet of Things: discover not only what the devices are, but what makes them tick.
About the Connected World Conference
The Connected World Conference is the window into the emerging technology trends shaping the future of connected devices. The conference is a destination for everyone interested in learning, sharing, and presenting their ideas and visions about the future of our digital lifestyle, connecting to our vehicles, our homes, our energy, our apps, and our health/fitness. This event gives attendees a chance to explore the strategic shifts that new technologies will have now and into the future. http://www.connectedworldmag.com/conference.
About Connected World magazine
Connected World is the business and technology publication that provides the intelligence industry titans need and the guidance consumers crave. It's all about M2M. http://www.connectedworldmag.com.
Contact:
Steve Lundin
(312) 391-8007
slundin(at)bigfrontier(dot)com