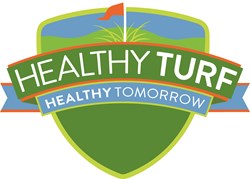 The Academy provides an excellent forum to discuss future plant health trends, work together to solve current issues, and support the next generation of innovative solutions.
RESEARCH TRIANGLE PARK, N.C. (PRWEB) February 06, 2014
To provide golf course superintendents with innovative plant health research and knowledge they can use to benefit their facilities, careers and the golf industry, Environmental Science, a division of Bayer CropScience LP, today announced the class of golf course superintendents selected to participate in the second annual Plant Health Academy. The Academy is one of four educational opportunities available to superintendents as part of Healthy Turf, Healthy Tomorrow – an initiative Bayer developed in collaboration with the Golf Course Superintendents Association of America's (GCSAA's) Environmental Institute for Golf (EIFG) to advance plant health research and education for superintendents.
Twelve members of GCSAA were chosen to attend the 2014 Plant Health Academy:

Kelly Barker, superintendent member, Santa Rosa Golf & Beach Club, Santa Rosa, Fla.
Todd Bohn, Class A member, Wolf Creek Golf Club, Olathe, Kan.
Brett A. Chapin, Class A member, The Redding Country Club, Redding, Conn.
Michael J. Dunk, CGCS, Class A member, The Trophy Club, Lebanon, Ind.
Brian C. Green, Class A member, Lonnie Poole Golf Course at NC State, Raleigh, N.C.
Timothy J. Hahn, Class A member, Greystone and Shadows Golf Courses, Walworth, N.Y.
Andrew Jorgensen, CGCS, Class A member, On Top of the World Communities, Inc., Ocala, Fla.
Vincent A. Pavonetti, CGCS, Class A member, Fairview Country Club, Greenwich, Conn.
Heath Puckett, CGCS, Class A member, Cypress Lakes Golf & Country Club, Muscle Shoals, Ala.
Chris Steigelman, CGCS, Class A member, The Landings Club, Savannah, Ga.
Melvin H. Waldron III, CGCS, Class A member, Horton Smith Golf Course, Springfield, Mo.
Robert J. Williams, superintendent member, Stockton Golf & Country Club, Stockton, Calif.
"We are proud to support these superintendents who are dedicated to expanding their knowledge of our ever-evolving industry," said David Wells, golf business manager for Bayer's turf and ornamentals (T&O) business. "The Academy provides an excellent forum to discuss future plant health trends, work together to solve current issues, and support the next generation of innovative solutions."
The Plant Health Academy's two-part immersive plant health curriculum will involve classroom training at GCSAA headquarters in Lawrence, Kan., March 3-5, and in-the-field training at the Bayer Development and Training Center in Clayton, N.C., Sept. 24-26. The Academy is part of Healthy Turf, Healthy Tomorrow, a multi-faceted program that also includes plant health-related webinars, demonstration courses and scholarships.
To fund Healthy Turf, Healthy Tomorrow, Bayer invests a percentage of StressGard™ Formulation Technology (FT) product sales each year from 2013-2015 – a minimum commitment of $300,000 over three years. These funds are also directed towards GCSAA-executed initiatives that support the mission of the EIFG.
Bayer has been developing products with plant health attributes for nearly 20 years. StressGard FT, a technology now featured in four Bayer fungicides including Tartan®, Chipco Triton® FLO, Interface®, and Chipco® Signature™, helps fortify natural plant defenses and promote plant growth. To learn more about StressGard FT and other Bayer solutions, please visit http://www.BackedByBayer.com.
Bayer Golf Twitter Page:
http://twitter.com/BayerGolf
Bayer CropScience is committed to bringing new technology and solutions for agriculture and non-agricultural uses. For questions concerning the availability and use of products, contact a local Bayer CropScience representative, or visit Bayer CropScience online at bayercropscience.us.
###
Visit the Bayer Connect - Social Hub for all Bayer CropScience social media, recent news, blog posts, videos and more.
About Bayer CropScience
Bayer is a global enterprise with core competencies in the fields of health care, agriculture and high-tech materials. Bayer CropScience, the subgroup of Bayer AG responsible for the agricultural business, has annual sales of EUR 8,383 million (2012) and is one of the world's leading innovative crop science companies in the areas of seeds, crop protection and non-agricultural pest control. The company offers an outstanding range of products including high value seeds, innovative crop protection solutions based on chemical and biological modes of action as well as an extensive service backup for modern, sustainable agriculture. In the area of non-agricultural applications, Bayer CropScience has a broad portfolio of products and services to control pests from home and garden to forestry applications. The company has a global workforce of 20,800 (Dec 31, 2012) and is represented in more than 120 countries. This and further news is available at: press.bayercropscience.com.
About the EIFG
The EIFG is the philanthropic organization of the Golf Course Superintendents Association of America, and has as its mission to foster sustainability through research, awareness, education, programs and scholarships for the benefit of golf course management professionals, golf facilities and the game. With respect for the game and the environment, the EIFG inspires environmental, social and economic progress through golf for the benefit of communities. Collaboration between the golf industry, environmental interests and communities will lead to programs and services beneficial to all who come into contact with the game of golf. Visit the EIFG at eifg.org.
About GCSAA
GCSAA is a leading golf organization and has as its focus golf course management. Since 1926, GCSAA has been the top professional association for the men and women who manage golf courses in the United States and worldwide. From its headquarters in Lawrence, Kan., the association provides education, information and representation to nearly 18,000 members in more than 72 countries. GCSAA's mission is to serve its members, advance their profession and enhance the enjoyment, growth and vitality of the game of golf. Find GCSAA on Facebook, follow GCSAA on Twitter, and visit GCSAA at gcsaa.org.
Note: The title "CGCS" after a superintendent's name stands for Certified Golf Course Superintendent, which recognizes the achievement of high standards of professionalism through education, testing and experience.
Contact:
Bayer CropScience Media Hotline, 1-877-879-6162, or
Beth Roden
Head of Communications & Bayer CropScience NA Coordinator
Bayer CropScience
Tel: (919) 549-2030
Email: beth(dot)roden(at)bayer(dot)com
Ciara Ahern
Global Prairie
Tel: (216) 374-1274
Email: ciara(dot)ahern(at)global-prairie(dot)com
Press release number: USA-BCS-2014-0030
Find more information at bayercropscience.us.
Forward-Looking Statements
This release may contain forward-looking statements based on current assumptions and forecasts made by Bayer Group or subgroup management. Various known and unknown risks, uncertainties and other factors could lead to material differences between the actual future results, financial situation, development or performance of the company and the estimates given here. These factors include those discussed in Bayer's public reports which are available on the Bayer website at bayer.com. The company assumes no liability whatsoever to update these forward-looking statements or to conform them to future events or developments.
©2014 Bayer CropScience LP, 2 T.W. Alexander Drive, Research Triangle Park, NC 27709. Always read and follow label instructions. BackedByBayer.com, Bayer, the Bayer Cross, Tartan, Chipco Triton, Interface and Chipco are registered trademarks of Bayer. StressGard and Signature are trademarks of Bayer. For additional product information call toll-free 1-866-99-BAYER (1-866-992-2937) or visit our website at BayerCropScience.us.