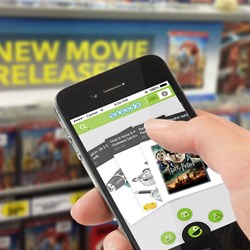 Los Angeles, CA (PRWEB) February 10, 2014
Los Angeles-based tech startup, ENEEDO has begun development on their social shopping platform giving consumers an innovative shopping experience. Made up of the founders and private investors, the seed round of funding brought in $120,000 to support the development of the framework, client side website and the initial designs of the mobile application for iOS 7.
The shopping platform creates a social experience by allowing users to message their friends for help in making purchasing decisions. The user will be able to create lists of the things they want both online and in stores and share within their network, as well.
A stealth beta version of the mobile application is set to launch within the first quarter of 2014, while the supporting website is set to launch mid-2014.
ABOUT ENEEDO
Founded in 2010, ENEEDO is a Los Angeles-based tech startup that is focused on changing the way consumers shop and receive discounts. The company holds pending intellectual property on their technology and design of their shopping platform.