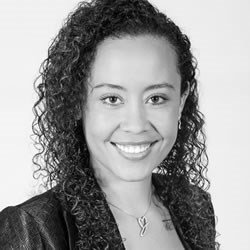 Yady Ibarra's depth of expertise will further solidify Alder Koten's commitment to sustainability and diversity
New York, New York (PRWEB) February 06, 2014
Alder Koten, the consulting firm that helps shape organizations through a combination of research, executive search, cultural & leadership assessment, and other talent advisory services, announced today that Yady Ibarra has joined the firm to lead the global sustainability and diversity practice.
Ms. Ibarra joins Alder Koten as a partner and will be splitting her time between the firm's offices in New York City and Bogota. She will be involved in executive search work focused on board members, CEOs and senior-level executives, and consulting engagements related to diversity, sustainability strategies, corporate governance, and strategic planning helping for-profit, government, and non-profits clients shape sustainable and diverse organizations.
"Yady's depth of expertise will further solidify our firm's commitment to sustainability and diversity" said Jose Ruiz, Alder Koten's CEO. "Our sustainability and diversity practice allows us to offer a unique approach to creating a more inclusive workplace for our clients."
Her professional experience includes working in different sectors (government, private, academia and NGOs) with 12 years experience in new socio-economic initiatives related with social justice and welfare through innovative interventions in Latin America and the Caribbean Region. Her key areas of action have been leadership and social development, diversity and equity, cross sector collaboration and governance.
Among her accomplishments is the first equal employment opportunity bilateral program created between the US and Colombia. She has also led corporate social responsibility strategies for different companies in the energy, financial, textiles, logistics and social enterprise sectors. In the development arena, she led the design and implementation of inclusive business, poverty alleviation initiatives, microfinance, human rights and capacity building for sustainable development.
Yady is a Fulbright fellow and a recipient of the COLFUTURO scholarship. She has a master's degree in public administration from New York University (NYU), and a bachelor's degree in Finance, Government and International Affairs from Universidad Externado de Colombia. She is also a certified Global Reporting Initiative Trainer (GRI) trainer. She is fluent in English and Spanish.