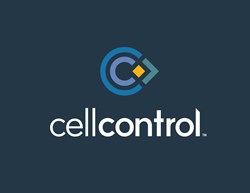 We hope to shed more light on how technology and our product can significantly reduce the number of distracted driving-related crashes each year.
WASHINGTON (PRWEB) February 06, 2014
Cellcontrol™ executives travel to Capitol Hill today to participate in "Over-Connected and Behind the Wheel: A Summit on Technological Solutions to Distracted Driving." The summit, hosted by Sen. Jay Rockefeller, is bringing automakers, cellphone carriers, communication technology firms, safety advocates and government regulators together to try to identify solutions to end distracted driving.
"Distracted driving has become a deadly epidemic in the United States. Each year, statistics and public safety concerns rise," said Cellcontrol CEO, Rob Guba. "The very reason we invented our distracted driving solution was to bring employees and family members home safe every night. We hope to shed more light on how technology and our product can significantly reduce the number of distracted driving-related crashes each year."
Cellcontrol recently added DriveID™ to their award-winning and groundbreaking distracted driving solutions platform. DriveID is the industry's first distracted driving solution that also provides driver identification, and the accuracy required for user-based insurance (UBI) programs. DriveID accurately detects who sits in the driver's seat, and only applies a safety policy to that individual's mobile devices - leaving passengers free to talk, text, email and browse. The device is simply placed on a vehicle's windshield and integrates with Cellcontrol's unique communication technology to accurately distinguish the driver from the passenger(s) zones, and enforces appropriate mobile device policy for each.
Despite efforts by the National Highway Traffic Safety Administration (NHSTA) to administer guidelines around the development and use of in-car electronics, these are completely voluntary, and the Center for Disease Control and Prevention (CDC) reports there are still more than nine people killed and more than 1,060 people injured in crashes that are reported to involve a distracted driver in the U.S. each day.
Participating in the Summit's second roundtable discussion titled, "The State of Technology" session at 11:15 a.m. EST, Cellcontrol executives and other invited guests will discuss the development of technology to prevent distracted driving, technological solutions available in the market today, and steps that can be taken to make such technology more effective and readily available.
Cellcontrol executives will be available after the summit for an in-car and camera-friendly demonstration of DriveID. For more information and to watch a video of DriveID's capabilities, visit cellcontrol.com/driveid.
###
About Cellcontrol
Established in 2009, Cellcontrol is the world's leading technology to stop distracted driving for vehicles ranging from passenger to commercial trucks. The company's patented non-pairing Bluetooth signaling technology integrates directly with a vehicle's onboard electronics, and eliminates a driver's ability to talk, text, email and browse on multiple devices while the vehicle is in motion. Cellcontrol's technology has been recognized by the Consumer Electronics Show and the National Traffic Safety Institute, and is used by families and Fortune 500 companies. For more information on the Baton Rouge, La.-based company, visit cellcontrol.com and follow @Cellcontrol.