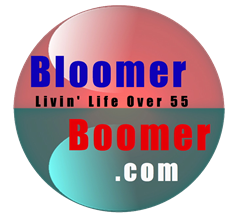 Specialty Editors Join BloomerBoomer.com
Sacramento, CA (PRWEB) February 06, 2014
There are some huge updates taking place at BloomerBoomer online magazine and they are nearing completion.
There are two big changes. First, bloomer boomer.com brought on several subject experts as editors who are specialists in fields such as eldercare, a specialist in exercise science, our film editor who has a great knack for linking films of our era to what's playing in theaters today and our travel editor with the best ideas and secrets for a great getaway.
The other big change is the enhanced ability to gather all the latest up to the minute news, information and facts that are of interest to the audience…people over 55. The online news magazine will provide up to the minute information whenever you visit BloomerBoomer.com.
Also being launched is Bloomer Television which are short topical pieces…only about 5 minutes… that answers some of the best and unusual questions
And finally, a Good Deals section and Resources area where visitors can find some great products and good deals. They are being updated daily, and when any item is on sale, you will see it there.
--------------------------------------------------------------------------
BloomerBoomer.com is an online news magazine for people over 55. It covers lifestyle issues as well as focusing on Medicare, Social Security, Health, Fitness, Diet and Entertainment.