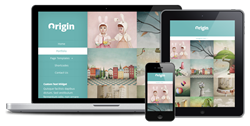 Social Traffic, Inc. only develop mobile responsive websites because already, more than 30% of Google searches are mobile device originated
(PRWEB) February 06, 2014
Social Traffic, Inc. says small business owners need to leverage responsive websites, not to mention the unbridled freedom WordPress gives people from a non technical background to develop their own websites.
WordPress Virgin Express shortens the journey from depending on a web master to independently designing your own website. This do-it-yourself WordPress development opportunity includes a done-for-you WordPress shell installation, complete security lockdown and over-the-shoulder training videos for people trying WordPress development for the first time --- this WordPress service fast-tracks small business owners into an affordable, yet effective web presence with the added advantage of retaining complete independence and control.
"We're excited to announce this new venture, built on solid experience and knowhow, we aim to bring to our small business clients and solopreneurs a smooth transition from tech-phobic consumer, reluctant to place all their trust into a webmaster, into independently developing their own mobile responsive website," Social Traffic, Inc's founder, Simon U. Ford explains.
"The unique service, outlined here, comes with the foundational social infused online marketing expertise Social Traffic's clients have come to expect," says Ford.
"Social Traffic, Inc. only develop mobile responsive websites because already, more than 30% of Google searches are mobile device originated. If your website display's poorly on mobile screens, there's a 66% chance visitors will abandon their browsing session, and will never return," Ford explained.
Google Inc. say; "A business not having a mobile responsive website today is like closing the doors one trading day per week (1/5)."
"In other words, in-proximity consumers end-up at your competitors website if your website is not welcoming, with a responsive theme, so you may as well close your doors one day a week."
"Social Traffic, Inc's WordPress Virgin Express training puts small business owners in control of their own web presence, a valuable asset in today's business environment." Ford concludes.
Simon U. Ford is founder of Social Traffic, Inc., a social infused marketing agency specializing in reputation marketing. The agency's slogan is, "We won't find you new customers, we re-engineer your web presence, so they find you."
Learn more about WordPress Website development here
You can learn more at SocialTraffic.biz