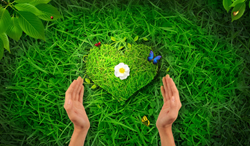 Love is just love, it can't be explained!
(PRWEB UK) 7 February 2014
Valentine's Day is often contested saying that love can't be allotted a day. But, what if we get so busy in life that we forget to tell our significant other how much they mean to us? A day like Valentine's Day can come in very handy. Speaking of which, Valentine's Day is fast approaching and JoGuru has the perfect V-Day getaways for you. So, pick a place, pack your bags and celebrate your love.
1. Prague
Nothing says 'I love you' better than a romantic weekend in a European capital! Book yourself into one of Prague's many romantic hotels and then set out in to the city with your beloved. A walk across the Gothic bridge, a ride in the boat and some local booze, will make you fall in love all over again- with your Valentine and the city.
2. Dubrovnik
The ideal getaway if you're looking for some quality couple time! 'Walk the walls', use the empty beaches to your advantage, taste some Croatian wine and lose yourself in the Old Town. Croatia's most beautiful city has romance spilling out from every nook and cranny, making a valentine weekend all the more special.
3. Montreal
Arguably the most under-rated romantic cities on Earth, Montreal is a treasure-chest for couples looking to maintain or re-kindle their romance. Kick-start the occasion with a French-Canadian candlelight dinner and a carriage ride through the old city. Plan a sunset cruise or go ice skating…
4. New York City (NYC)
The romantic appeal of NYC is over-shadowed by the hustle-bustle that dictates the city. Take in the panorama of the city from 'Top of the Rock' or the Empire State Building and re-create some iconic scenes from many-a-romcoms; round off your day on a musical note by strolling down to the Ambassador Theatre for a Broadway show. There's just so much see to NYC that one weekend getaway won't do it justice. But hey, on this occasion it's not the place but the person that matters.
5. Bali
'Eat Pray Love' struck a chord with us all. We all wanted to visit Bali when Julia Roberts found herself in the Indonesian setting; only difference is most of us want to visit Bali with our better half. There's no better way to begin the celebration other than some spa indulgence. Once the endorphins have kicked in, you're now officially in the Bali state of mind. Sign up for biking trips or white water rafting or simply opt for a walk along the lush green paddy fields and just bask in each others' company.
6. Jamaica
A Valentine's Day getaway should be somewhere that allows you your privacy without the frills of being a tourist. The home of reggae music, Jamaica is a getaway in its truest sense! Offering the best of both worlds, the transition from lazing about on the beach to diving into the forest for some bird watching to going on a history tour, will grow on you like a second skin.
7. Kenya
Charge your cameras and grab your hats! Treat your Valentine to a 'wild' getaway set amidst nature and wildlife. Check in at the Masai Mara National Reserve Park, spot the Big Five and have an African experience to call your own.
8. Victor Harbour
Walk hand-in-hand along the vast Australian shoreline, watch the sunset and go penguin spotting! With art galleries and delectable cuisines, can you think of a more blissful retreat…?
9. Agra
Not only is the Taj Mahal one of the wonders of the world, it's also the symbol of eternal love. They say actions speak louder than words- if you can't build one for your love, you could at least take her/him there!
10. Rio de Janeiro
A getaway in its most sensual sense, Rio just might be that extra exuberance you need to make your Valentine's Day. With streets that resound the rhythms of Samba, beaches teeming with life and a nightlife scene you don't want to miss out on, grab your chance to paint the town red (pun intended).
You might be wondering why none of the coveted romantic destinations are mentioned in this list. It's time to step away from the obvious and make new memories and discover places with your valentine. As they say "Love is just love, it can't be explained!" So you enjoy this valentine' day with your loved ones and have fun. Happy Valentine's Day!