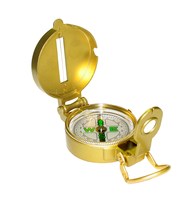 We here at Everything Summer Camp are excited to show our appreciation of the Boy Scouts
Boyd, WI (PRWEB) February 06, 2014
Boy Scouts have become one of America's largest and most recognizable organizations with a focus on youth development. The title of 'Boy Scouts' has become synonymous with resourcefulness, independence, and helpfulness.
How did the Boy Scouts get to be revered with such recognition and praise?
Legend states that it all started one foggy night in London when W.D. Boyce, a newspaper man from America, found himself lost in the misty streets of the foreign town. Just as Mr. Boyce grew worrisome, he happened upon a young boy who was able to guide him back to his destination.
Boyce offered the boy some money, but the child declined the offer. He identified himself as a Boy Scout and explained that he was only doing his duty; therefore no payment was necessary.
Struck by this unexpected and random act of kindness, Boyce felt compelled to contact the head of the Boy Scout Association, a General Robert Baden-Powell. Boyce was not only a newspaper man, but something of an entrepreneur as well; when he returned to America, he founded the Boy Scouts of America.
This Saturday is National Boy Scout Day in which the country commends the Boy Scouts on their hard work and dedication to guiding today's youth in order to make a better tomorrow.
"We here at Everything Summer Camp are excited to show our appreciation of the Boy Scouts. That's why we're putting our collection of Boy Scout Gear on sale," says Kristy Sterling, Lead Buyer of Everything Summer Camp, an online, summer camp retailer.
Everything Summer Camp's sale on Boy Scout Gear includes a 1 Quart Aluminum Scout Canteen, a Mess Kit, a Metal Lensatic Compass, a convenient Silicone Travel Cup, a pair of 10 x 50 Binoculars, an Outdoors Cascade III Sleeping Bag from Exxel, Hi-Tec Altitude Hiking Boots, a Princeton Tec Fuel Headlamp, and the Hybrid Solar Flashlight.
About Everything Summer Camp
Everything Summer Camp has been helping kids get ready for summer camp since 1987. Their wide selection of camping gear includes camp trunks and other camping supplies. Top selling items include water bottles, cot-sized bedding, rain jackets, insect repellent, iron on labels, and more. Known for their customer service and fast shipping Everything Summer Camp is recommended by more camps than any other camp outfitter.
Visit http://www.EverythingSummerCamp.com to learn more about camp footlockers, name labels, duffel bags, and camping supplies.