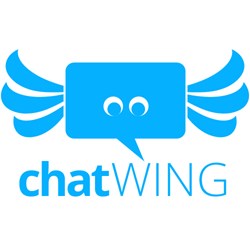 Seattle, WA (PRWEB) February 10, 2014
To make their chat widget more progressive than ever, Chatwing chat box software developers started their discussions of new plans for this year. The primary objective is to enhance the widget's fluidity and introduce it to larger groups of people. Chatwing Team's plans are outlined in the following methods:

Social media awareness. By introducing the chat app to different social networking groups, Chatwing chat app developers are raising awareness to high levels. Visitors of the chatroom can also log in through Facebook, Twitter, Tumblr, and Instagram. With these powerful social media systems, any Chatwing tool has the potential to generate streams of web traffic. The tool's social media systems are always monitored to prevent technical errors.
Increased platform speed. Chatwing chat room software also plans to improve the overall speed of the widget. With a helpful speed upgrade, chatroom users can communicate to each other with relative ease. There is no wasted time. The speed upgrade also covers social media login, customization process, registration, and premium service transactions.
Additional premium services. Premium services are never out of the question. These services have increased Chatwing's popularity in the past months. The developers are thinking of adding new services to the Chatwing chat software repertoire, and these services will be marketed in various intervals.
Chatwing is now focused on analysing its growing subscriber groups. On top of that, the company is also communicating with hundreds of bloggers from different online sectors.
About Chatwing.com
Chatwing.com is a company that has brought innovation to the modern chat widget. Operating for more than five years now, Chatwing and its team of developers have dozens of ideas ready to be introduced to the public. The Chatwing chat app is an easy-to-use online tool that can help web users interact with each other and can also generate continuous traffic. Chatwing will always be a "freemium" application for everyone.