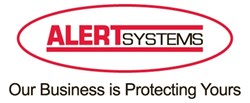 CCTV installed in locations such as businesses can be vital in providing relevant information to the police regarding the events of the crime
(PRWEB UK) 7 February 2014
Northern Ireland's News Letter has reported in an article titled 'Car dealer awaits report on insurance after acid attack' published on the 3rd of February, 2014, that Richard Dorrian, car dealership owner fell victim to an allegedly unprovoked acid attack in the early hours of Friday. The attack allegedly saw every single one of Dorrian's 28 cars doused in paint stripper.
CCTV footage on the premises catches a small hooded gang of three carrying out the deed, but their faces remain unseen by the cameras. Police have issued an appeal for further information regarding the attack and have expressed their shock at the attack on a struggling local dealership.
CCTV security specialists, AlertSystems, monitor the news for relevant stories of commercial security and a representative for the company has commented on the news :
'CCTV installed in locations such as businesses can be vital in providing relevant information to the police regarding the events of the crime, including whether it was premeditated and which tools were used to commit the offence. This information can be valuable to police in furthering their investigations and bringing the case to a successful conclusion.
'In order for a business to benefit from their investment in a CCTV surveillance system, it is important that they use a professional and accredited CCTV installer. This will ensure the cameras are positioned and specified correctly to give the required levels of detail and coverage. It is also important that businesses regularly check their systems are correctly set-up and in good working order before any on-site incident. '
AlertSystems manage and maintain over 5000 security installations throughout the UK and are specialists in providing business security solutions. Offering professional service and a complete range of security services such as monitored alarm systems, Automatic Number Plate Recognition and Avigilon CCTV security systems. AlertSystems offers effective and reliable solutions to security problems.