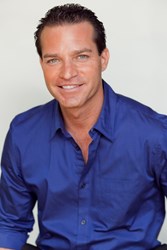 Our reps are gearing up to approach the nation's leading drug stores chains to carry the Freedom Quit Smoking System. CVS will now have the shelf space available specifically where Freedom's Nicotine Free & All Natural Quit Smoking Product will be placed!
Los Angeles, CA (PRWEB) February 06, 2014
USA Today reported yesterday: CVS's bold business move to no longer sell tobacco products will cost the company about $2 billion a year or about 3% of their $123 billion overall sales. CVS Caremark operates more than 7,600 CVS/pharmacy stores nationwide in addition to more than 800 Minute Clinics, which are medical clinics within the pharmacy locations.
"Craig Nabat, former smoker, and founder of Los Angeles based Freedom Laser Therapy sees CVS as a market leader with their 7,600 stores, and this is a trailblazing decision to discontinue selling cigarettes. CVS's action will surely decrease smoking rates and be monumental in the fight against nicotine addiction, as the availability of tobacco becomes less accessible for smokers. It has been public knowledge for years that tobacco companies have paid retailers and convenience stores substantial product placement fees to position cigarettes and eye-catching tobacco advertisements in close proximity to cash registers. Making cigarettes and smokeless tobacco even slightly less accessible to smokers can have a measurable effect on smoking rates. Furthermore, CVS's new stance and health-based business strategy may prompt other drug store chains like Walgreens and Rite Aid to follow their lead and halt selling tobacco products in the near future, since pharmacies are also located in all their stores."
Yesterday USA Today reported: President Obama — a former smoker — hailed the announcement, saying in a statement Wednesday: "As one of the largest retailers and pharmacies in America, CVS Caremark sets a powerful example, and today's decision will help advance my administration's efforts to reduce tobacco-related deaths, cancer and heart disease, as well as bring down health care costs — ultimately saving lives and protecting untold numbers of families from pain and heartbreak for years to come."
A Surgeon General report on smoking last month estimated that tobacco kills 480,000 Americans a year, for a total of 20 million Americans in the past 50 years. In addition, 5.6 million children will die of smoking-related illness unless the country takes immediate action.
On February 5th, the New York Times reported: CVS ranks first in overall sales and pharmacy sales among the nation's drugstores, according to analysts; Walgreens is the largest in the number of stores.
Craig Nabat is thrilled about CVS's plans to ban the sale of tobacco. He may also be considered extreme in his approach at helping smokers break their addiction; Craig urges all his clients who come into his Freedom nicotine addiction clinic to permanently quit using nicotine, rather than switching to electronic cigarettes. Electronic cigarettes are not sold at CVS stores; these products deliver nicotine without tobacco and emit a rapidly vanishing vapor. "Electronic cigarettes may never be sold at CVS stores since their company's mission is now headed towards only carrying products that promote health. The electronic cigarette industry is presently waiting to learn if the Food and Drug Administration will regulate E-Cigarettes in the same manner they govern tobacco products. The loosely regulated electronic cigarette products are nicotine delivery devices, thereby allowing the smoker to have the freedom to smoke almost anywhere."
Craig Nabat, President of Freedom Laser Therapy, says, "Our reps are gearing up to approach the nation's leading drug stores chains to carry the Freedom Quit Smoking System - America's nicotine free and natural way to quit. CVS will now have the shelf space available specifically where Freedom's Quit Smoking Product will be placed!"
Corporation Information:
Freedom Laser Therapy established in April 2003 has treated 10,000+ smokers for nicotine addiction. After a decade of research and clinical experience of helping smokers quit, Founder Craig Nabat invented the new Freedom Quit Smoking System, a 10-day nicotine free and all natural at home program developed to free smokers from the addictive grip of nicotine.
Freedom Laser Therapy is presently testing a nationwide direct response television commercial to place their "As Seen on TV" product, the new Freedom Quit Smoking System in 30,000 retail outlets such as CVS, Rite Aid, Walgreens, Target, GNC, Vitamin Shoppe, Kmart, Walmart, and specific Bed Bath Beyond Stores. The short form infomercial DRTV campaign and retail rollout will be conducted over a six to nine month time period. A nationwide leading rep firm has been secured to assist with domestic retail placement for the Freedom Quit Smoking System.