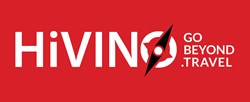 Berlin, Germany (PRWEB) February 13, 2014
HiVino.travel allows international tourists to discover some of Germany's best-kept secrets. The newly launched website introduces a fun and easy way for travelers to discover Germany's most coveted local gems. Hivino.travel provides an alternative to the traditional travel aggregation portals that have saturated the internet with heaps of ordinary destinations, keeping the local treasures of Germany unrevealed for millions of travelers searching for something unique, exciting and different to experience.
The HiVino.travel community created the most exciting and useful database of hidden gems. The database features complete travel information, including distances from major cities, airports, and tourist hubs.
The company plans to reveal over 50 new local treasures every month. The editorial team works around the clock to list the handpicked destinations in easy-to-plan categories, including family-holidays, medieval castles, old towns, outdoor activities, and much more. Categories also include seasonal attractions like ski resorts and indoor water parks.
HiVino.travel makes it easy to plan exciting trips to Germany and find extraordinary destinations. After selecting the beautiful locations from the website's discovery panel, one can simply add destinations to a personal itinerary. Everything can be organized into an easy-to-read itinerary that a person can access from a mobile device, web, or emails. It equally possible to plan the trip with family and friends through social media.
"Many people visit Trip Advisor to read user comments on the most popular travel destinations, and some go beyond and check HiVino.travel to experience something unique and exciting," says Ofer Valencio Akerman, CEO of Hivino.travel.
About HiVino.travel
HiVino.travel is a brand of FlyVino UG, a Berlin-based company that specializes in discovering and publishing local treasures and hidden gems. With the help of the HiVino.travel publishing platform, travelers can experience the local treasures of Germany.
Contact information:
FlyVino UG, Schlüterstr. 37, 10629 Berlin, Germany
Tel. +49 30 99296936-4
http://www.hivino.travel
akerman(at)hivino(dot)travel