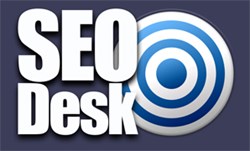 (PRWEB UK) 14 February 2014
999-Locks is pleased to announce a business partnership with search engine optimisation specialists, SEODesk. This partnership will see the SEO company take responsibility for the online communication and web-based promotional activities of the locksmith company. 999-Locks has been growing their business steadily for more than a decade, and the company is now keen to capitalise on the high standing and positive reputation they have in their local area. This tie-in with an experienced search engine optimisation company allows the locksmith firm to focus on their core strengths while SEODesk will ensure the firm is better represented online.
999-Locks is regarded as being one of the best value locksmiths Guildford has to offer, and the company is well known in Surrey, Hampshire and Berkshire. The development of the company, which was established as a family run firm back in 2002, has seen them develop into a limited company and as a firm which serves the domestic and commercial market. 999-Locks is still proud to be a privately owned and independently run family business.
The company offers all manner of locksmith services to their clients. While emergency services will always be at the top of the list for any customer requiring the services of a locksmith, 999-Locks is able to offer many more services. The firm is known for providing repairs, upgrades and will carry out safety surveys on all manner of premises. The company offers specialist locksmith support for all doors and windows, making them one of the most reliable and versatile locksmiths Woking can provide.
999-Locks offers an out of business hours service, which means that customers do not need to arrange time off of work to be present and allow the locksmiths access. The firm is also immensely proud of the fact that they offer a fixed fee service as opposed to charging for time spent. This means that customers have peace of mind in knowing what they have to pay. As a firm that is dedicated to improving the security of properties, the fact that the fee charged by 999-Locks contains no hidden surprises or nasty shocks is of considerable benefit to clients.
The partnership with SEODesk comes at a time when the company is looking to expand in the local area and beyond. Given that SEODesk has experienced considerable success in placing clients onto the first page of Google for relevant keyword terms, it was an easy choice for 999-Locks to make when looking for a search engine optimisation partner.
About 999-Locks:
999-Locks was established in 2002 as a family run and privately owned locksmith company. The company is extremely proud to retain this status today, and they service the Surrey, Hampshire and Berkshire market with pride. The firm provides a wide range of locksmith service to commercial and domestic clients. The firm offers emergency locksmith services, repairs, installations, upgrades, security reviews and a wide range of specialist door and window locksmith services.