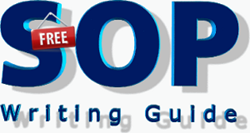 Hawkesbury, Ontario (PRWEB) February 07, 2014
ehaccp.org, in partnership with Dirigo Quality Meats, are happy to offer a complimentary online SOP (Standard Operating Procedure) writing course. This course is best suited for people working in the food industry however most other industries will find this free resource helpful.
An SOP is a set of directions that must be followed to ensure food safety when completing certain tasks such as cleaning machinery, storing chemicals, cooking certain foods or sanitizing a work surface. These SOP's should be used as a guide to establishing a reliable food safety program for your operation. A well-researched, written and maintained SOP can help improve food quality and lower operating costs.
ehaccp.org's SOP writing course is a step by step guide to understanding the different components of an SOP and teaches how to fill those areas out with step by step instructions. The course provides an SOP template that can be downloaded and opened with Word or any other text editing software.
The SOP course is offered at no cost as a resource to your food safety initiative. There is no requirement to buy anything. To access the course, please visit the SOP Writing Course.
ehaccp.org is a website offering food safety courses, documents, templates, HACCP, HARPC and GFSI outreach and support to small and very small food facilities and farms. ehaccp.org delivers online courses that meet with the Codex Alimentarius requirements for Intro to HACCP training and are recognized by the International HACCP Alliance.
Dirigo Quality Meats (DQM) is a food safety consulting company owned and operated by Dr. Michele Pfannenstiel. Dr. Pfannenstiel was a Captain in the US Army Veterinary Corps North East Command. She was honorably discharged, a disabled veteran and has been operating in the private sector since 2009. Dr. Pfannenstiel serves as the President of the Farmer Veteran Coalition, Maine Chapter and Director of Food Safety for the national Farmer Veteran Coalition.