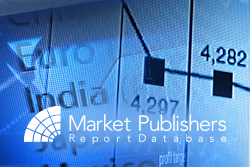 London, UK (PRWEB) February 06, 2014
Market Publishers Ltd announces that in-demand MIC research reports on IT & technology markets in China and Taiwan have been added to its catalogue.
Chinese Smartphone Market Development, 4Q 2013. In Q3 2013, the total number of mobile phone users in China reached 1.2 billion. The penetration rate of 3G technology was around 31.2% (377.6 million 3G users). In the same quarter, the volume of smartphone sales in the country was estimated at around 87.4 units. The shares of Apple and Samsung slightly declined, whilst Lenovo managed to outperform the Chinese brands. The research report provides a thorough examination of the performance of the Chinese smartphones market during Q3 2013 and beyond from the perspective of branded vendors and telecom operators, and also uncovers valuable information and figures. It traces the development of the national mobile communications market and presents an insightful overview of the key players in the marketplace.
The Taiwanese Tablet Application IC Market, 4Q 2013 and Beyond. Influenced by the lack of novel flagship models along with the lackluster market demand, the tablet industry in Taiwan witnessed just a 2.1% sequential increase in Q3 2013. In the same quarter, the shipment volume was around 28.3 million units. However, in Q4 2013 (usually the peak season backed by robust purchase demand from year-end offers), the national tablet industry registered a 45% sequential increase. The study presents a comprehensive overview of the Taiwanese tablet market with a focus on tablets running on either Intel CPUs or ARM. It discloses information on the market volume and value, describes vendor-supplier relations, contains insights into the wireless communications IC sector development, reviews the performance of the key players in the domestic market.
The Taiwanese Mobile Phone Industry, 4Q 2013: Branded Vendors. In Q3 2013, the shipment volume of the Taiwanese branded mobile phones registered a 36.1% sequential decline and totaled approximately 4.39 million units. The primary reason for a sharp decrease was foreign rivals' novel flagship product rollouts, like Samsung Galaxy Note 3 and Apple iPhone 5S/5C. The shipment volume of the Taiwanese branded mobile phones is anticipated to record a 29% YoY decline and reach 8.52 million units in 2014. The topical study grants access to an extensive review of the Taiwanese mobile phone industry performance during the recent quarter, as well as provides detailed shipment volume forecasts. It includes vendor volume ranking, covers price trends, offers data on shipments volume and value, among others.
More insightful market research studies by the publisher can be found at Market Intelligence & Consulting Institute page.