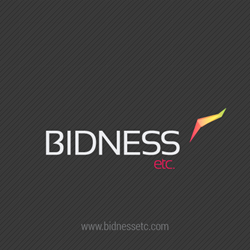 What we're doing is not easy – we're competing with some of the most well-established names in the industry with an intelligent, highly-refined product.
(PRWEB) February 06, 2014
"This is the first major milestone on the long road we're walking on," says Babar Din, Chief Content Officer at BidnessEtc.com, a new financial media platform that offers stock market news, financial analysis and investment advice to a global audience of professionals, students and investors – for free. The website recorded more than 1.5 million unique visitors in the month of January – only its second month in full operation.
With online trading catching on and removing barriers to trading across global markets, the demand for financial content is huge. Nonetheless, "What we're doing is not easy – we're competing with some of the most well-established names in the industry with an intelligent, highly-refined product," said Mr. Din. "I give full credit to our analysts, writers, editors, graphics designers, and our distribution and technology teams for helping achieve what we have so far."
"What BidnessEtc.com brings to the table is something very unique, and if we hadn't worked like an organic unit from the start, we wouldn't have achieved so much in such little time."
Mr. Din says BidnessEtc.com's broad appeal has something to do with the kind of investment advice and analysis that is offered through the platform. "Our approach to research is different – we think about stocks that are moving in the stock market today purely from an investor's perspective, as that is something we are very familiar with. We analyze on the basis of key performance metrics, including dividend yield, projected earnings growth and so on, but we use our trading experience to focus on the drivers that we know will actually influence the stock's price."
Mr. Din, along with BidnessEtc.com CEO Nadir Khan, was a key figure in Timescape Global Capital – a hedge fund that managed close to $300 million for clients at its peak. Mr. Khan, who used to manage the fund, is an SAC Capital alum; Mr. Din has single-handedly traded 1% of the NYSE's daily volume.
These two individuals, along with their team, are now providing free-of-charge insights into how the smart money thinks and giving professional advice regarding which stocks to buy now, and which ones to sell. And the website presents professional research in a way no financial media company has done before: seamlessly fused with visual elements that bring its analyses to life.
"We are not boring – our content has a visual appeal that attracts the Gen Y audience, and we try not to complicate things just to sound smart," Mr. Din said. "And our business entertainment section is a hit with both students of business and professionals. It doesn't hurt to have a little fun while working."
If the numbers are anything to go by, professionals around the world agree. The website's rapid rise indicates that professionals and everyday investors alike seem to love BidnessEtc.com's take on finance – sometimes the least understood subject in modern times.
For more on the company and its vision, visit: http://www.bidnessetc.com/.