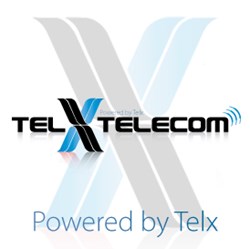 Miami, FL (PRWEB) February 07, 2014
Electronic communication began nearly 200 years ago, and has made incredible leaps and bounds to reach the place it is today. When it began, with the telegraph, electronic communication was only possible through a series of beeps and clicks, and it was not until around 40 years later that voice could be transmitted as well. Jump ahead 130 years, and instead of analog electrical cables, the Internet now dominates communication—allowing voice, and even live video, to be transmitted instantly without any regard to distance.
Today's telecommunications providers, such as Telx Telecom, have a unique challenge: they must create systems for customers that are not only functional, as in the past, but that are also easy to use, considering the huge number of systems available for communication today.
This is why Telx Telecom announced today their new 24/7 customer support program, which is designed to quickly and efficiently help customers find and solve their most difficult and serious questions and issues when it comes to phone and internet VOIP service. Since 2005, Telx has been a leader in small to large business internet phone service, and they now bring this experience and service to the South Florida.
Telx presents many services besides hosted PBX systems. Several PBX functions, including VOIP hosted PBX systems, can reduce costs, streamline communication, and improve workflows for phone services. SIP Trunking is also available, which is a network connection that routes traffic through a main server, allowing more collaborative tools to run, such as shared workspaces or intra-company voice, video, or similar data streaming.
Along with the greater capability that Telx's services bring, they also ensure a smooth transition from traditional phone service to the VOIP systems. Telx assists in both set-up and in support for their VOIP equipment. They also carry the latest systems, which use modern protocols and security.
With Telx, clients also get enhanced voicemail, which allows clients to create custom voicemail greetings, route calls and voicemails to the correct people, and make leaving voice messages easier for callers, creating a professional, crisp voicemail experience.
Telx's business hosted PBX also allows call recording, which can be invaluable for reviewing the details of calls, in case anything was missed or for training purposes. Services like call recording and enhanced email are included in all of Telx's VOIP service plans.
Telx Telecom installs systems for their clients, and provides scheduled, regular maintenance of equipment purchased through them. Clients needing support for their internet phone system can call 1(866)969-8359 or log into the VOIP/Voicemail portal online at Telx Telecom's website, at the client's convenience.
More information can be found at their website, http://www.telxtelecom.com/.