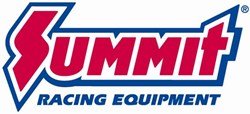 Tallmadge, OH (PRWEB) February 07, 2014
A Phoenix Systems V-5 DIY Reverse Bleeder from Summit Racing will make short work of brake bleeding. Enthusiasts can bleed a set of brakes in about 15 minutes by themselves—no need to scare up a friend to pump the brake pedal.
The The Phoenix V-5's patented Reverse Fluid Injection design forces any air in the lines up and out through the master cylinder. It can be used to perform reverse, vacuum, bench, and pressure bleeding. The V-5 DIY Brake Bleeder comes complete with adapters to fit most bleeder valves and is safe to use with DOT 3, 4 and 5.1 brake fluid. It's also ideal for bleeding hydraulic clutch systems.
See the Phoenix Systems V-5 DIY Brake Bleeder at Summit Racing
Summit Racing Equipment
http://www.SummitRacing.com
1-800-230-3030