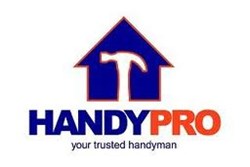 Chicago, IL (PRWEB) February 06, 2014
Hireology, the leading selection management platform for distributed enterprises, announced today that the company will attend the HandyPro 2014 National Conference in Plymouth, Michigan.
As a preferred vendor for the senior modifications and handyman services company, Hireology will introduce franchisees to their unique hiring solution while at the conference.
"Attending the HandyPro National Conference will be a great way to meet with our HandyPro franchisees and introduce ourselves to those who are unaware of our services," said Hireology's Account Executive, Michael Shulman. "We are looking forward to helping HandyPro streamline and organize their hiring process in the field."
The 2014 HandyPro National Conference will take place in Plymouth, Michigan from Wednesday, February 5th to Friday February 7th, 2014. If you are a HandyPro location owner and interested in learning more about Hireology, please click here.
About Hireology
Hireology is the leading selection management platform for distributed enterprises. Their award-winning Selection Manager™ includes everything an operator needs to manage their hiring process, including a fully-hosted career site, integrated job postings, compensation analysis, pre-hire assessments, interview guides, background checks, skills verification and more. Franchise systems, banks and financial institutions, healthcare systems, dealer networks, and other multi-site operators use Hireology's web-based platform to deliver consistent and repeatable hiring decisions in the field - leading to lower turnover and increased profitability per location. For more information, please visit our website.