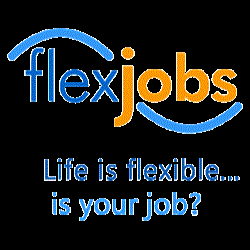 Boulder, CO (PRWEB) February 10, 2014
Jobs data from 2013 has identified which states had the highest number of open telecommuting positions, according to FlexJobs. These 10 states are home to companies that hire the most locally-based work from home staff. The results show a mix of states large and small, located throughout the U.S.
From FlexJobs' database of over 25,000 companies, Chief Technology Officer Peter Handsmen found that the highest number of work from home job listings available are in the following states:
1. California
2. Texas
3. New York
4. Florida
5. Illinois
6. Georgia
7. Pennsylvania
8. Virginia
9. North Carolina
10. Ohio
"I love the fact that telecommuting opportunities are available across the country, as supported by the geographic variety of this top 10 list," Sara Sutton Fell, CEO of FlexJobs stated. "Job-seekers in these states interested in working from home options have a bigger pool of jobs to choose from, although it's important to note that telecommuting jobs absolutely are available in all states across the US, as well as internationally."
Telecommuting is a growing trend, with the number of U.S. employees who telecommute multiple days per week growing 80 percent from 2005 to 2012, according to workplace strategy firm Global Workplace Analytics. In January, FlexJobs announced the top 100 companies who hire for remote and flexible jobs. The top 20 companies from that list are headquartered in Connecticut, Minnesota, Texas, New York, Kentucky, Maryland, Virginia, New Jersey, Kansas, California and Washington D.C.
"The companies and states that support telecommuting and flexible work options deserve to be recognized because they are leading the flexibility in today's workforce," said Fell. "Telecommuting benefits states, companies, and individuals alike, with increased productivity and reduced operating costs, lowered traffic congestion and greenhouse gas emissions, and better work-life balance."
These 10 states have the most location-based telecommuting jobs, but there are many companies that offer jobs without any location requirement and can be done from anywhere in the US.
For more information on the top states, companies and positions hiring, visit: [http://www.flexjobs.com/blog/post/10-best-states-for-telecommuting-jobs/
About FlexJobs
FlexJobs is the leading online service for professionals seeking telecommuting, flexible schedule, part-time, and freelance jobs. With job listings in over 50 career categories and opportunities ranging from entry-level to executive, freelance to full-time, FlexJobs offers job seekers a safe, easy, and efficient way to find professional and legitimate flexible job listings. Having helped over a half million people in their job searches, FlexJobs has been featured on CNN, the Wall Street Journal, Forbes, and Good Morning America, among hundreds of other trusted media outlets and is a proud partner in the 1 Million for Work Flexibility initiative.