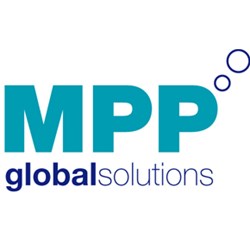 MPP's Payments engine, eSuite, will consolidate all existing and future products, into one centralised hub.
(PRWEB UK) 8 February 2014
Recently, The Irish Times launched a subscription-based e-paper app for iOS and Android, named 'The Irish Times Digital Edition'. The e-paper is available at a monthly subscription rate of €18.99 and a single issue (weekday) rate of €2.
MPP's Payments engine, eSuite, will consolidate all existing and future products, into one centralised hub. Customer accounts will be created and stored in a single system, enabling payments through a centralised payment account to provide a single customer view. All customer service, subscriptions, entitlements, product management, offers and campaigns for the Digital Edition will be managed through the single system providing business efficiency gains in a number of areas. The new services will help accelerate the launch of new products, either internally or through third parties.
The payment solution will integrate seamlessly with the current branding of The Irish Times website, http://www.irishtimes.com. The newspaper's brand, look and feel will remain intact, providing the consumer with a seamless user experience.
MPP's eRegister and ePayment modules will be used to capture new customer information. The eDeveloper product will enable repeat purchases as well as other functionality such as one-click upgrades and voucher code redemption.
MPP's back office management tool, eHQ, will be used for customer support, system administration as well as being integrated into The Irish Times' email marketing engine. This will provide The Irish Times with detailed statistics and pertinent analytics.
Peter Callan, Finance Director at The Irish Times, said: "We are delighted with the launch of the Digital edition and look forward to MPP providing the payment solutions for the launch of a range of new products in the near future."
--Ends--
Notes for Editors
About MPP
http://www.mppglobal.com
MPP Global Solutions are the leading provider of Customer Relationship Management, Payment and eCommerce solutions to the Media and Entertainment sectors.
With over a decade's experience providing universal and secure eCommerce solutions, we understand today's digital challenges and recognise what is needed to make digital monetisation a reality, particularly in meeting the distinctive needs of the millenial generation. By understanding purchasing trends, consumer behaviour and using targeted offers and campaigns, the marketing possibilities are both extensive and exciting.
MPP offers a breadth of CRM, eCommerce and payment functionality which has helped to attract such high profile clients as BSkyB, News UK, dmg media, Unidad Editorial, Philips and Universal Music Group.
Together with being fully compliant with PCI-DSS and regulated to process, store or transmit payment details means MPP Global Solutions are a name to trust.
MPP Global Solutions
Centralise | Monetise | Analyse