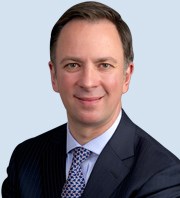 Miami, FL (PRWEB) February 07, 2014
For ten days, from March 21st to the 31st, renowned South Florida facial plastic surgeon Dr. Andres Bustillo will be undertaking a medical mission to Vietnam. Dr. Bustillo completes the medical mission on a yearly basis to aid less fortunate children in need of operations and to teach advanced surgical techniques to fellow surgeons.
Over the course of his trip, Dr. Bustillo will operate on approximately 60 children with issues such as nasal deformities, cleft lip, facial tumors, ear malformations, and other facial deformities. He will also be teaching residents and professors at this time. The cause is very important to Dr. Bustillo, who enjoys having the opportunity to help the less fortunate and give back for all that he has been blessed with. Without surgeon volunteers like Dr. Bustillo, the Vietnamese children and other impoverished patients would not have the opportunity to have life enhancing reconstructive surgery. This will be Dr. Bustillo's ninth year in making a trip to help international patients in need. The first year he traveled to Kenya but, because of the danger involved, he now divides his time between Vietnam and Guatemala.
While the surgeries are in part of a cosmetic nature, many of the conditions Dr. Bustillo works on also pose a threat to function and physical health. For example, children with cleft lip may have difficulty feeding, are susceptible to ear infections, have an increased risk of hearing loss, develop oral health problems, have speech difficulties, and face social and emotional challenges, depending on the severity of the issue.
For over ten years, Dr. Andres Bustillo has been delivering remarkable results to facial plastic surgery patients. He is a graduate of Boston University and the University Of Miami School Of Medicine. His training in Otolaryngology – Head and Neck Surgery includes a five-year residency, making him an expert in rhinoplasty and revision rhinoplasty. He also completed a fellowship at the New York University-Weill Cornell Medical College Fellowship Program in facial plastic and reconstructive surgery. He is double board certified. In addition to his yearly medical missions, Dr. Bustillo is involved with the Face to Face Foundation, which provides services to victims of domestic violence, and Faces of Honor, an organization that extends care to scarred war veterans.
At his Coral Gables, Florida practice, Dr. Bustillo specializes in deep plane facelift, minimal incision necklift, rhinoplasty, revision rhinoplasty, and blepharoplasty. His focus on these five procedures allows him to provide the very best in cosmetic surgery possible. Minimally invasive procedures, such as Botox and facial filler injections, are also available. To contact Dr. Bustillo's office with inquiries about facial plastic and reconstructive surgery, visit http://www.drbustillo.com or call 305.663.3380.